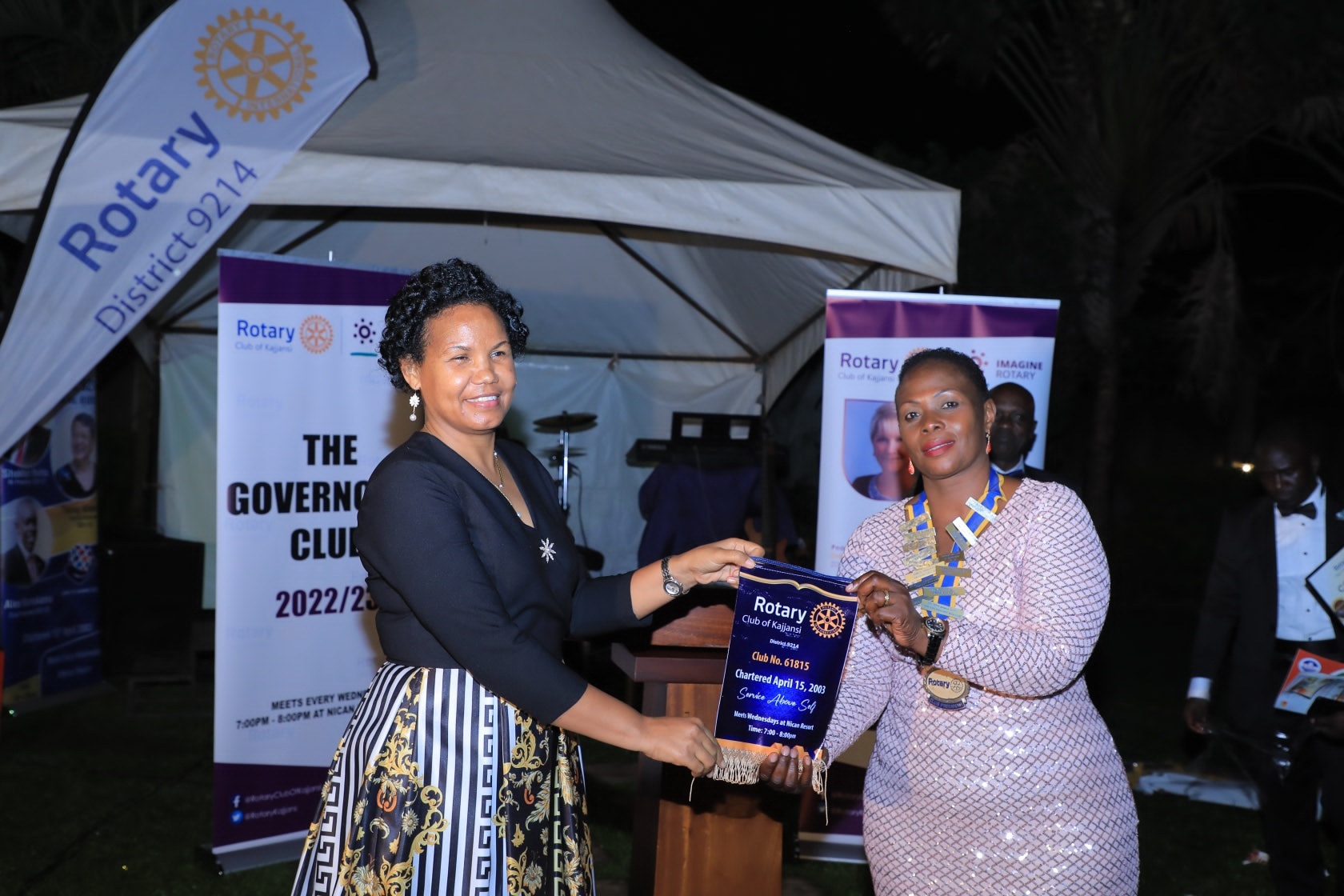 DPF CEO graces installation of 20th President of Rotary Club of Kajjansi
The Deposit Protection Fund of Uganda Chief Executive Officer Mrs. Julia Clare Olima Oyet, presided over the installation of the 20th President of the Rotary Club of Kajjansi, Rtn Rosemary Nakafu, at a colourful function held at Nican Resort, Kajjansi on Saturday July 25, 2022.
At the event, Rtn. Nakafu received her instruments of service from outgoing President CMP Alex Kamukama. "I am handing over a club that is united and strong. A club where every single member has contributed to the Rotary foundation and diligently served to change the lives of our communities. Without any doubt, the visionary team headed by Rtn. Rosemary Nakafu will take us to another level," remarked Mr. Kamukama in his handover speech.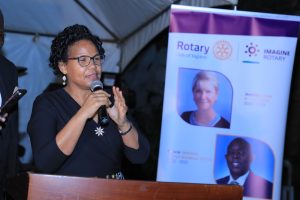 Mrs. Oyet noted that, the planned Rotary projects are deliberate in focusing on the vulnerable and less privileged communities, adding that "…funds permitting and following the internal protocols, the Fund would explore and assess any opportunities to support the efforts of Rotary Club of Kajjansi."
In her acceptance speech, accompanied by her mother, Rtn. Nakafu, a seasoned researcher and an education administrator appreciated Mrs. Oyet for witnessing her installation. She pointed out that having worked and grown in an environment of people in need, joining Rotary which brings together people of different calibers, ability, attitude, interests and needs presented a great opportunity for her to serve the less privileged in the community.
Pictorial from the event: