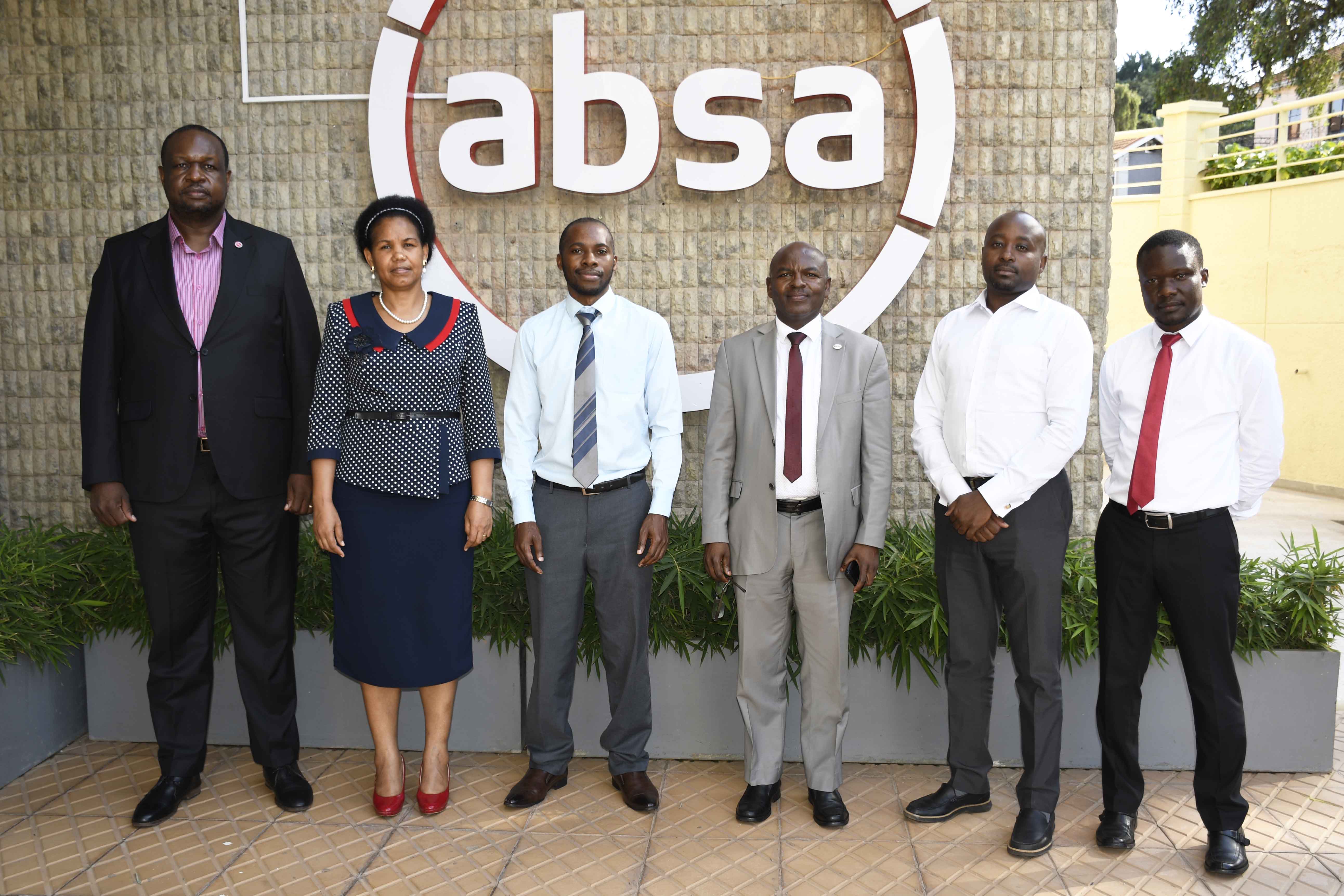 Courtesy Visit to Absa Bank
The Deposit Protection Fund of Uganda (DPF) on Thursday, April 8, 2021 paid a courtesy visit to Absa Bank as part of its drive to build and strengthen strategic partnerships.
The Chief Executive Officer DPF, Mrs. Julia Clare Olima Oyet and Mr. Balaam Ssempala, the Head of Information Technology held fruitful discussions with the ABSA Senior Management team led by Mr. Mumba Kalifungwa, the Managing Director. ABSA reported that it had made substantial progress with updating customer information, although dormant accounts presented a number of challenges which they were doing their best to address. The two institutions pledged to work closely to ensure that the multi-billion payout system is tested and implemented within the agreed timelines.