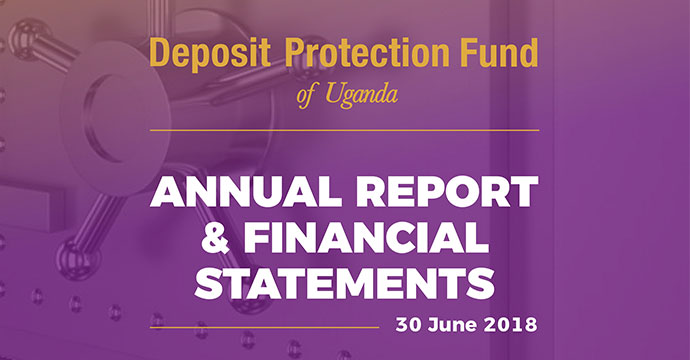 DPF Annual Report 2017/18
The Deposit Protection Fund of Uganda (DPF) has released the Annual Report and Financial Statements for the Financial Year 2017/2018.
The key highlights of financial performance are as follows:
Total assets increased by UGX 83 billion, from UGX 500 billion to UGX 583 billion registered as at June 30, 2017 and June 30, 2018 respectively.
The growth in assets was largely financed by 'fund capital' which increased from UGX 460 billion in June 2017 to UGX 538 billion in June 2018, on account of profits derived from investments and contributions from financial institutions.
In line with the key objective of preserving capital and maintaining adequate liquidity levels, 95 percent of the Fund's assets were held in Government of Uganda treasury bills and treasury bonds.
For more details, please download the full report.