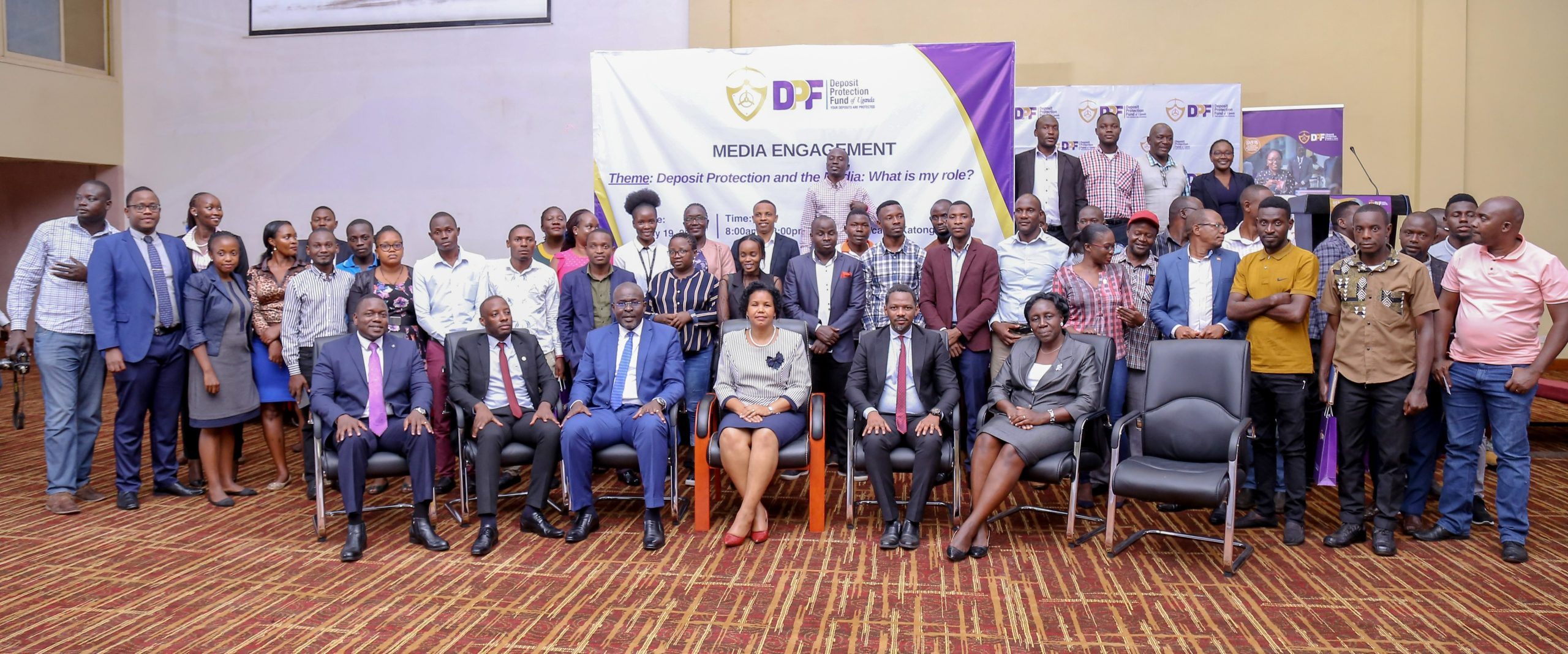 DPF engagement with the media – May 19, 2022
Enhancing public awareness on a continuous basis is a strategic objective of the DPF. The media is undoubtedly a core partner in the attainment of this objective. The long cherished engagement with the media fraternity finally took place on May 19, 2022 under the theme, "Deposit Insurance and the Media: What is my role?". The main objective of the event was to provide the media with a general overview of The Fund and its operations with focus on its establishment, mandate and the laws & regulations that govern its operations. Participants were drawn from media houses across the different regions in the country, including journalists and media practitioners from both the print and electronic media.
In her keynote address, DPF Chief Executive Officer, Mrs. Julia Oyet noted that theme for the event was deliberately selected because it is a deliberate intention of The Fund to empower journalists with relevant information about deposit protection to facilitate their reporting. The theme also set the foundation for fostering synergies with the media to drive the deposit protection agenda in Uganda.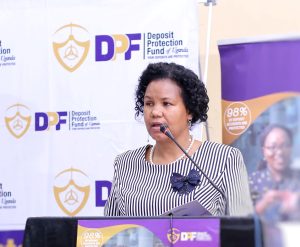 The CEO shared with participants a synopsis on the establishment of the DPF and its mandate. Participants were informed that there are 34  contributing institutions licensed and regulated by Bank of Uganda comprising of 26 commercial banks, 04 credit institutions and 04 Micro-finance deposit-taking institutions.
Mrs. Oyet noted that as depositors themselves who may wish to  benefit from the protection offered by the DPF, it was imperative for the members of the media fraternity to interest themselves in confirming that the financial institution in which they keep their hard-earned money is duly licensed and regulated by Bank of Uganda.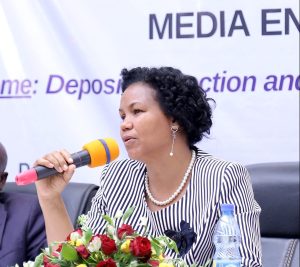 The CEO informed participants that the cardinal mandate of the DPF is to ensure that depositors of institutions regulated by Bank of Uganda are paid up to UGX 10,000,000 in the unlikely event of closure of their financial institution due to outright liquidation. She noted that one of the major public policy objectives of the Fund is to contribute to building public confidence in the financial system and that the Fund exists to give assurance to the public that they can confidently deposit their money in institutions regulated by Bank of Uganda.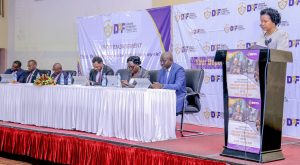 The  six Heads of Departments who constitute the DPF Executive Committee addressed participants and responded to their various inquiries.  Among other matters raised, the participants emphasized the need for The Fund's public awareness initiatives to reach far and wide across the country to ensure that the deposit protection message reaches the masses.
In her closing remarks Mrs. Oyet thanked the journalists for honoring The Fund's invitation and further appreciated them for their valuable feedback, especially on the public awareness initiatives. She committed on behalf of The Fund, to support the media in their role of disseminating accurate information on deposit protection to the public.