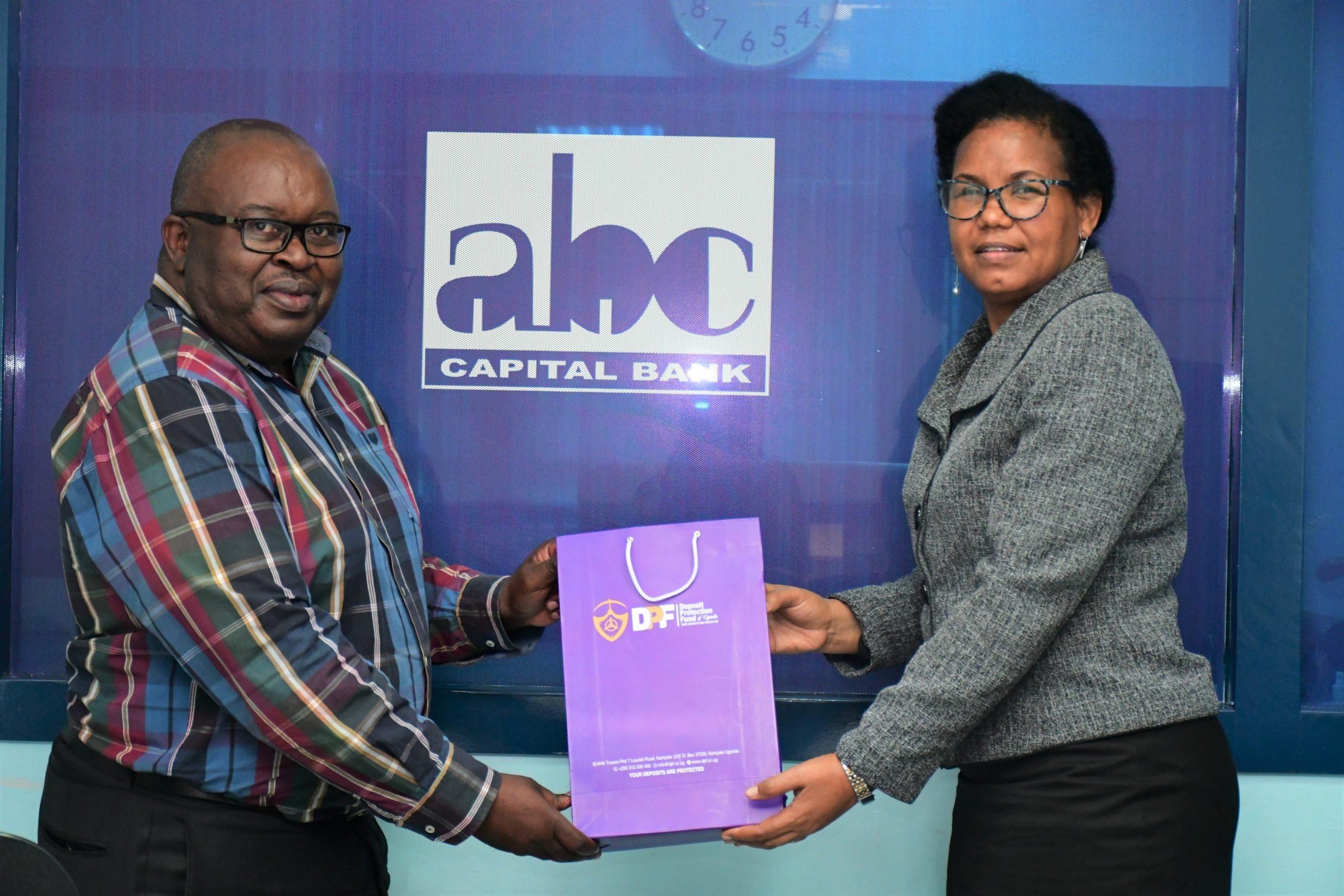 Courtesy Visit to ABC Capital Bank by the Deposit Protection Fund of Uganda – May 06, 2022
A delegation from the Deposit Protection Fund of Uganda (DPF) led by Mrs. Julia Oyet, DPF Chief Executive Officer, paid a courtesy visit to ABC Capital Bank on May 06, 2022 as part of its strategic objective of continuous engagement with contributing institutions and enhancing public awareness. The DPF team met with Mr. Jesse Timbwa, ABC Capital Bank's Chief Executive Officer and some of his team members.
Mrs. Oyet informed the ABC Capital Bank team that the visit was one of the routine engagements the Fund holds with Contributing Institutions to share DPF's mandate as well as update them about the projects that the Fund is undertaking, in which their direct support and participation is sought.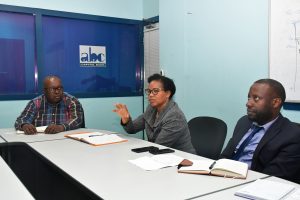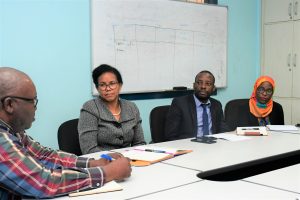 Dr. Michael Mayanja Lugemwa, the Head Finance and Business Operations at DPF, emphasized the need for the bank to continuously share the relevant up-to-date information about their depositors with the Fund. He explained that this would feed into the Single Customer View project, which consolidates depositor information from all contributing institutions.
The DPF Assistant Manager Communications, Ms. Mariam Nalunkuuma highlighted areas of cooperation with the Bank, in creating public awareness on deposit protection and appreciated the ABC Capital Bank management for compliance with the display of public awareness materials in the bank's banking hall.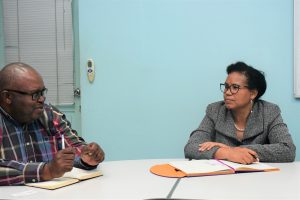 Mr. Jesse Timbwa shared a brief synopsis about ABC Capital Bank and appreciated the DPF team for the visit, noting that this was an opportunity for him and his team to get a deeper insight into the projects the DPF is undertaking as well as its mandate. He further stated that ABC Capital Bank was committed to supporting the Fund in its public awareness initiatives.