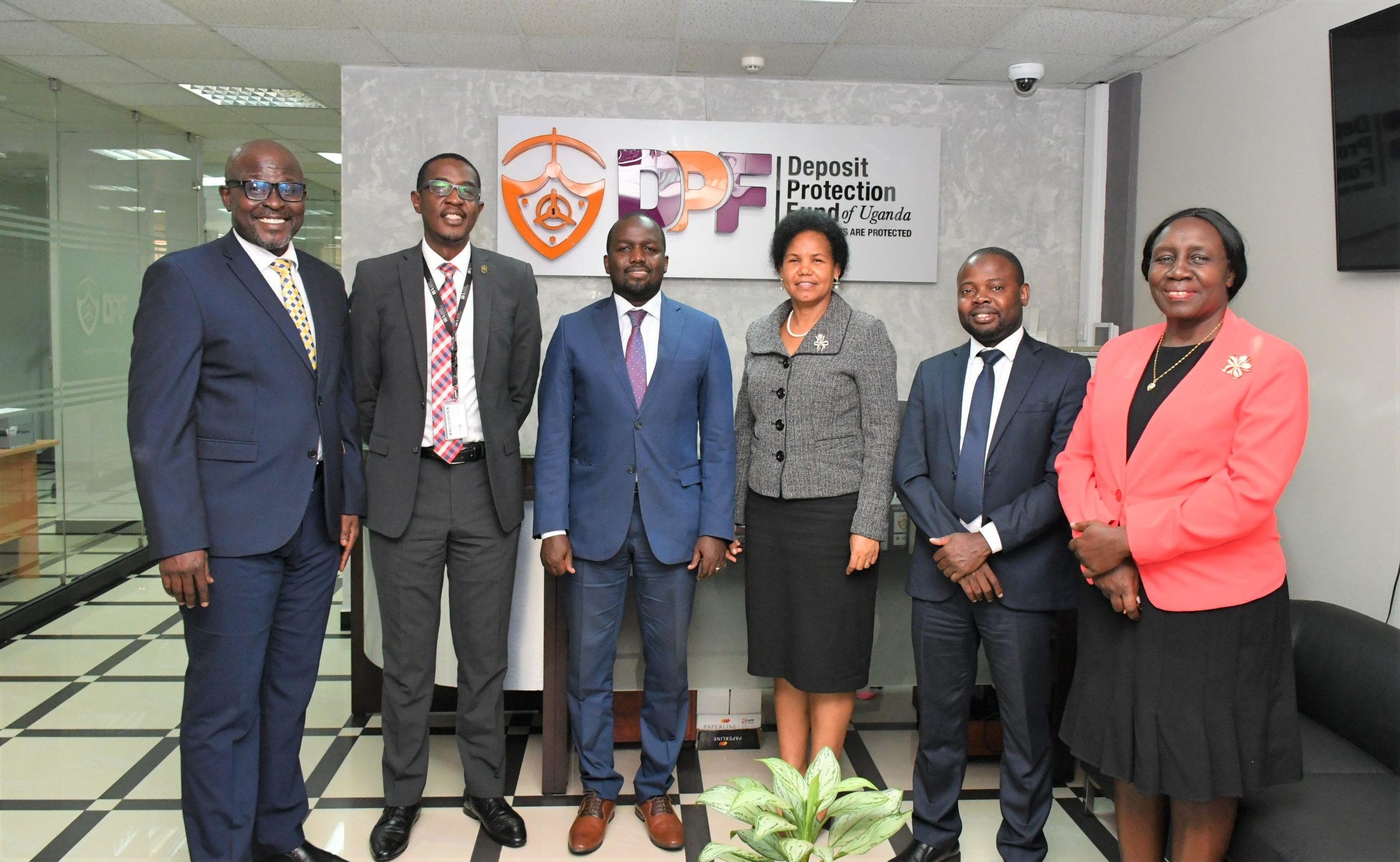 Knowledge sharing visit by Uganda Insurers Association to the Deposit Protection Fund of Uganda – March 6, 2023
March 6, 2023 marked yet another worthwhile milestone in DPF's quest to enhance networks and collaboration with sister agencies. A team from the Uganda Insurers' Association (UIA) comprising of Mr. Jonan Kisakye, CEO Uganda Insurers Association and Mr. Emmanuel Mwaka, UIA Board Member were hosted by the Fund for a knowledge and information sharing visit. Mrs. Julia Clare Olima Oyet, DPF's CEO was accompanied by Mr. Patrick Ezaga, Director Communications, Mr. Yusuf Mukiibi, Director Finance & Operations and Mrs. Angela Kiryabwire Kanyima, Director Legal & Board Secretary.
Mr. Kisakye informed the DPF team that UIA, working together with other stakeholders in the insurance sector, had plans of establishing a Policy Holders Compensation Fund akin to the model of DPF. The purpose of their visit, therefore, was to gain knowledge from the Fund in that regard and to discuss other areas of collaboration for mutual prosperity and development of their respective entities.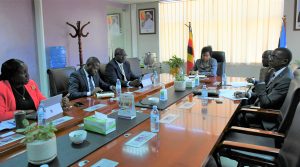 Mrs. Oyet appreciated UIA for identifying DPF as the institution with which they could benchmark and seek knowledge on establishment and management of a fund. She noted that such engagements facilitate first-hand knowledge exchange which in turn contributes to the continued growth of both entities.  Having outlined the history and mandate of the Fund, Mrs. Oyet informed the UIA team that DPF was working to propose a stand-alone law for enactment which among others, will enable the Fund to contribute to resolution funding.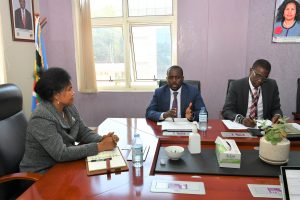 She further noted that DPF is a member of the Financial Sector Stability Forum (FSSF), and that in collaboration with other financial sector regulatory agencies in Uganda, the Fund contributes to the sector's stability by ensuring readiness for pay-out in the unlikely event of a crisis. The Fund also enhances depositors' confidence in the sector through public awareness to inform depositors about the protected limit and assuring them that they would be paid as fast as possible if need arose.
The in-depth discussions covered issues ranging from fund establishment, regulatory framework, public awareness and sources of funding among others.  The team from UIA reiterated their appreciation to DPF in general and the CEO Mrs. Oyet in particular for hosting them and enabling them to tap into DPF's wealth of knowledge on deposit insurance and fund management. Mrs. Oyet assured the UIA team of the Fund's commitment towards collaboration in areas of mutual interest.