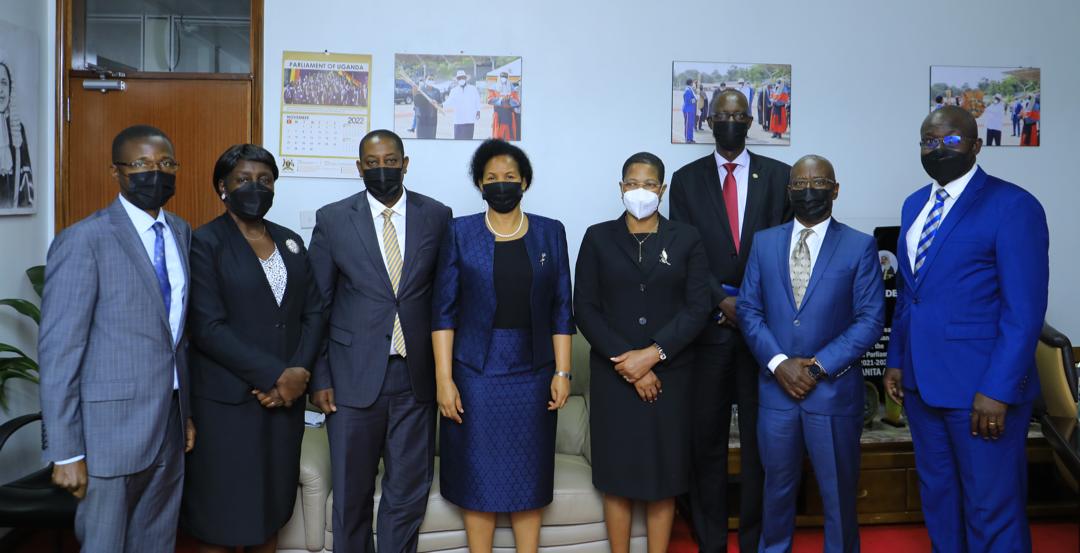 Rt. Hon. Speaker of Parliament of Uganda hosts DPF delegation – November 3, 2022
The Speaker of the Parliament of Uganda Rt. Hon. Anita Annet Among hosted a delegation from the Deposit Protection Fund of Uganda (DPF) to what turned out to be a very fruitful engagement on November 3, 2022. The DPF delegation was led by the Board Chairman, Mr. Ben Patrick Kagoro and comprised of Board members Mr. Wilbrod Owor and Mr. I.K. John Byaruhanga. The members of DPF management present were Mrs. Julia Claire Olima Oyet (Chief Executive Officer), Mrs. Angela Kiryabwire Kanyima (Director Legal and Board Secretary) and Mr. Patrick Ezaga (Director Communications). The primary purpose of the engagement was to update the Speaker about the Fund's operations and its future plans as enshrined in the Fund's recently launched Strategic Plan 2022 – 2027.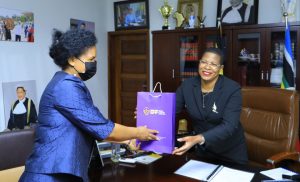 At the meeting, a range of issues touching on the role and functions of the Deposit Protection Fund were discussed.  The Board Chairman informed the Speaker that the DPF contributes to financial sector stability by enhancing confidence of depositors through ensuring that they informed that their deposits are protected and that they are paid as fast as possible if there is need for a depositor payout.
In his closing remarks, Mr. Kagoro noted that the DPF was working on a Regulatory Impact Assessment as a precursor to a stand-alone DPF law, an endeavor in which he sought for the Speaker's support. He also noted that the Fund was set to conduct targeted knowledge sharing activities for stakeholders which will further entrench the deposit insurance concept among the public.
On her part, the Rt. Hon. Speaker appreciated DPF for its efforts towards the stability of the financial sector, highlighting the increase of the deposit insurance limit from UGX 3 million to the current UGX 10 million as a major step forward. She committed to support the Fund in its efforts to develop the appropriate regulatory framework to enable it to execute its mandate fully and effectively. She strongly supported the need for the DPF to have a stand-alone law and an enhanced mandate.