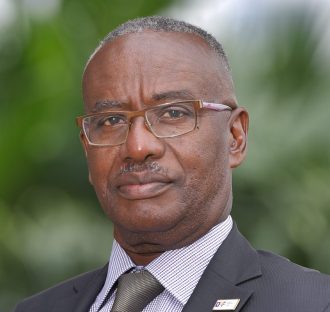 BEN PATRICK KAGORO
He is the Chairman of the Board of Directors. Mr Kagoro holds an MBA in Financial Management from University of Manchester, UK, Accountancy Training from London School of Accountancy. He is a member of Chartered Institute of Secretaries and Administrators (ACIS), Certified Public Accountant CPA(U) and an Associate Member of Chartered Management Accountants (ACMA).
He has extensive experience in Central Banking Finances, Private Sector and Non for Profit Organisations. He has previously served as the President and Chairman of the Public Accountants Examinations Board. In addition, he has over 25 years' experience of Central Banking having worked with Bank of Uganda where he served in different capacities and rose through the ranks to the level of Executive Director Finance, a position he has held until retirement. Following his retirement, he was contracted by Bank of Uganda as an Advisor Operations and Accounts in charge of setting up the Accounting and Management of the Petroleum Investment Reserve Fund.
Before joining Bank of Uganda, he served as an Assistant Finance and Procurement Officer on Road Construction Projects for HP Gauff consulting Engineers. He is also the Chairman of the Board of Directors Eagle Air Uganda Ltd.