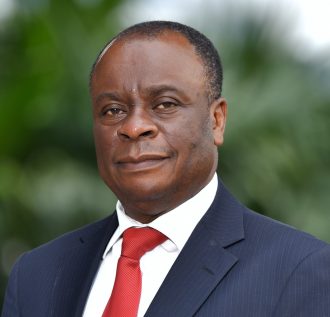 ANDREW OBARA
He is a Non-Executive Director and the Chairman of the Finance, Investment and Risk Management Committee of the Board and a member of the Technical Committee on Deposit Protection.
He holds an MBA (Finance) from the Almeda College & University, Boise Idaho, USA, a Certified Diploma in Finance & Accounting from the Association of Chartered Certified Accountants and Bachelor of Arts (Economics) from Makerere University. He has over 26 years practical and senior level experience in the areas of banking/ finance, microfinance capacity building, project/fund design and management, macroeconomic studies, feasibility studies, product development, market surveys, institutional assessment/diagnostic reviews, strategy development/strategic planning, venture capital and SMME technical assistance. Andrew has led a number of diverse teams that have executed assignments.
He is the Managing Director of Friends' Consult Ltd which is a private firm providing Technical Assistance and Solutions, in the financial and other economic sectors. He has previously served as Senior Microfinance Advisor for Chemonics International at the USAID funded Support for Private Enterprise Expansion and Development Project (SPEED), Uganda, Senior Manager, Centre for Micro-enterprise Finance (CMF), PRESTO (USAID Project), Chief Manager (Credit) – Nile Bank Ltd, Loan Administration Manager, Nile Bank Ltd, Principal Operations Executive at DFCU, Ltd.