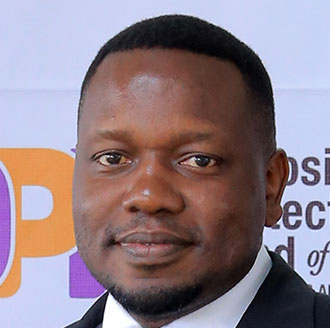 MOSES APELL ODONGO
Moses is responsible for designing the strategy for effective human resource management at the DPF. He is charged with the responsibility of developing and administering programs, policies and procedures which build a corporate culture that enhances achievement of the Fund's strategic goals and mandate.
Moses has 15 years' experience in human resource management in the Bank of Uganda. He holds a Master's of Business Administration (distinction) with specialization in Finance from Uganda Martyr's University.
He has a Bachelor's Degree in Economics and Computer Science (first class) from Uganda Martyrs University, and a Certified Strategic Human Resource Manager (CSHRM) certification.