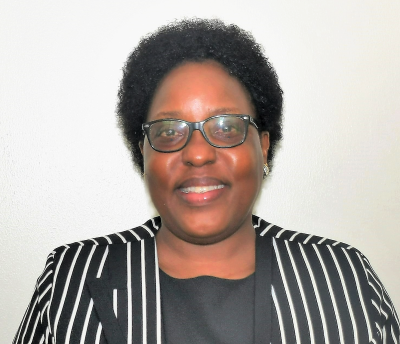 SUSAN WASAGALI KANYEMIBWA
Mrs. Susan Kanyemibwa became a member of the Board of Directors of the Deposit Protect Fund of Uganda with effect from March 14, 2022, as the representative of the Governor Bank of Uganda. She is a member of the Technical and IT Governance Committee of the Board, Corporate Governance and Human Resource Committee of the Board, and the Audit Committee of the Board.
Mrs. Kanyemibwa holds a Master of Business Administration from Heriot-Watt University – Edinburgh Business School and a Master of Laws Degree from Makerere University. She also holds a Bachelor of Laws Degree from Makerere University and a Post-Graduate Diploma in Legal Practice from Law Development Center.
Mrs. Kanyemibwa serves as the Bank Secretary/Secretary to the Board of Bank of Uganda, a role she has held since March 2015 to-date. Before joining Bank of Uganda, Mrs. Kanyemibwa was Head of the Legal Department of Monitor Publications Limited and was as well serving as the Company Secretary from 2001-2004.  She started her career in 1994 working with M/s. Nangwala, Rezida & Co. Advocates as a Legal Assistant, before joining Monitor Publications in 1998. At the Bank, she joined as a Senior Principal Banking Officer in the Legal Department, after which she became an Assistant Director in the Board Secretariat Directorate. She was appointed Director, Board Affairs Department in 2011, from which she rose to her current role. Mrs. Kanyemibwa is a Fellow of the Institute of Chartered Secretaries and Administrators (UK).