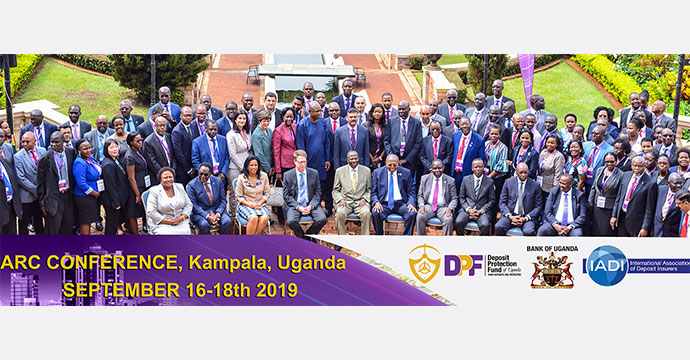 Uganda Hosts ARC Conference
The Deposit Protection Fund of Uganda (DPF) and Bank of Uganda hosted the International Association of Deposit Insurers (IADI) – Africa Regional Committee (ARC) Conference on the theme; 'Why Deposit Insurance'.
The Conference was officiated by Honourable Minister of Finance, Planning and Economic Development (MoFPED) of the Republic of Uganda, Hon. Matia Kasaija (MP) held at the Lake Victoria Serena Golf Resort & Spa from September 15–19, 2019.
The event attracted policy makers and deposit insurers from twenty seven (27) Africa countries, together with representatives from IADI, International financial organizations development partners and academia.
The main purpose of the Conference was to share regional and global experiences on how effective deposit insurance schemes contribute to enhanced public confidence in the financial sector and ultimately financial stability.
See Details: Speeches, Presentations, photos & Video Highlights.