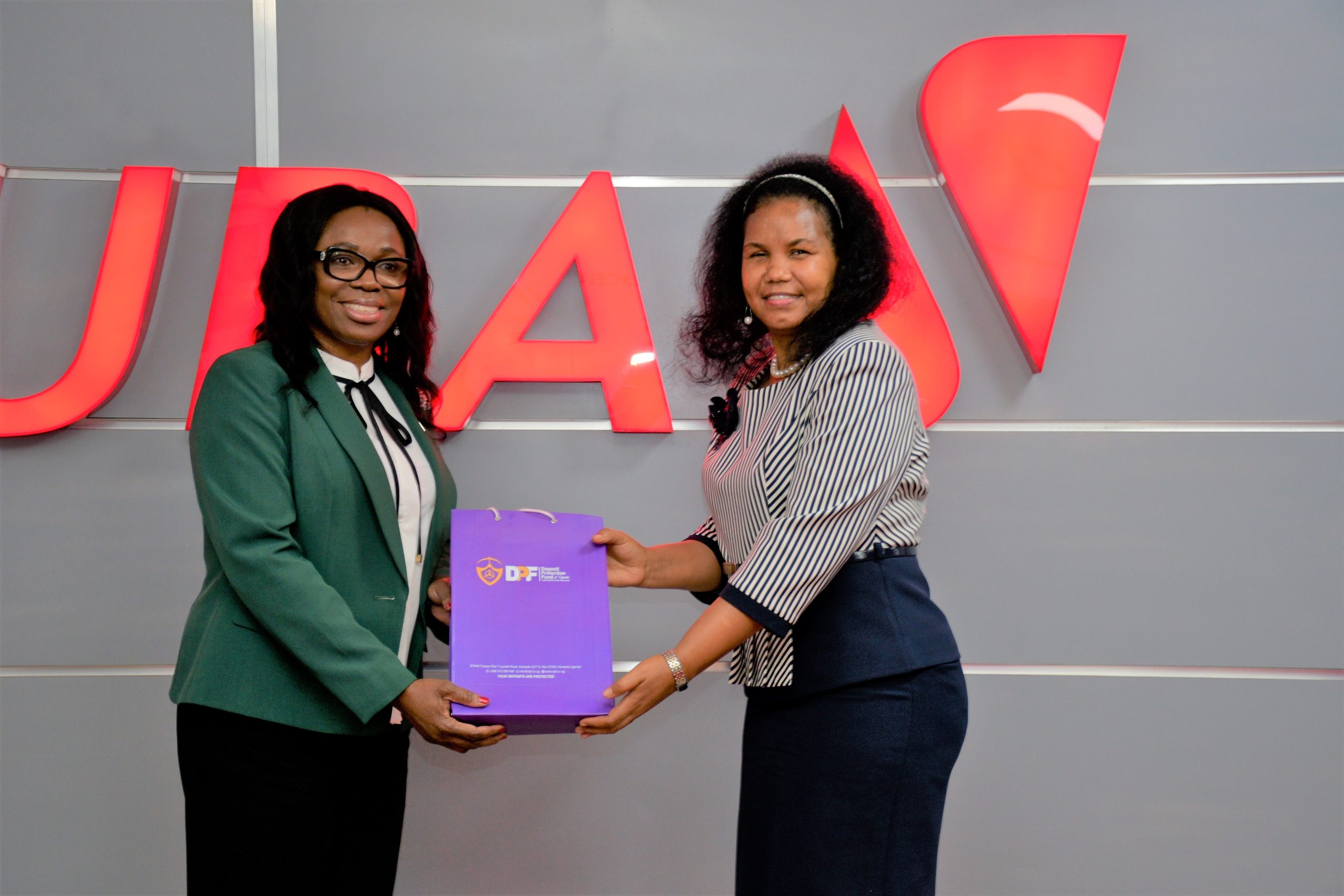 Courtesy Visit to United Bank for Africa by The Deposit Protection Fund of Uganda – March 1, 2022
Mrs. Julia Clare Olima Oyet, DPF's Chief Executive Officer led a delegation on a courtesy visit to United Bank for Africa (UBA) on March 1, 2022 and was received by Mrs. Chioma Mang, UBA Managing Director/Chief Executive Officer. She was accompanied by members of the DPF's Management Team as follows; Mr. Patrick Ezaga – Head Communications, Mrs. Angela Kiryabwire – Head Legal & Board Affairs and Dr. Michael Lugemwa – Head Finance & Business Operations.
The objective of the visit was primarily to update UBA about the major projects being undertaken by the Fund and share basic information on deposit insurance.
Mrs. Oyet shared a synopsis of the Fund and its role in contributing towards building confidence in the financial sector.  She commended UBA for attaining a high level of compliance with regards to updating customer records and for always ensuring that premiums are paid on time.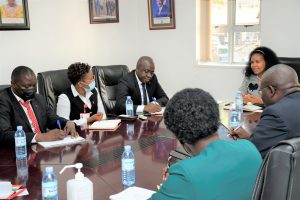 The DPF team took the bank through the various activities which required their cooperation. These included; conducting onsite inspections to ascertain the accuracy of deposits held, implementation of the depositor payout system which is being piloted with three banks, conducting sensitization campaigns on the role of the DPF amongst bank staff and the drafting of a stand-alone DPF law.
On her part, Mrs. Chioma thanked the DPF team for the visit and shared a brief history of United Bank for Africa. She noted that the Bank was committed to collaborating with the DPF not only as mandated by the law, but because UBA upholds zero tolerance to non-compliance.