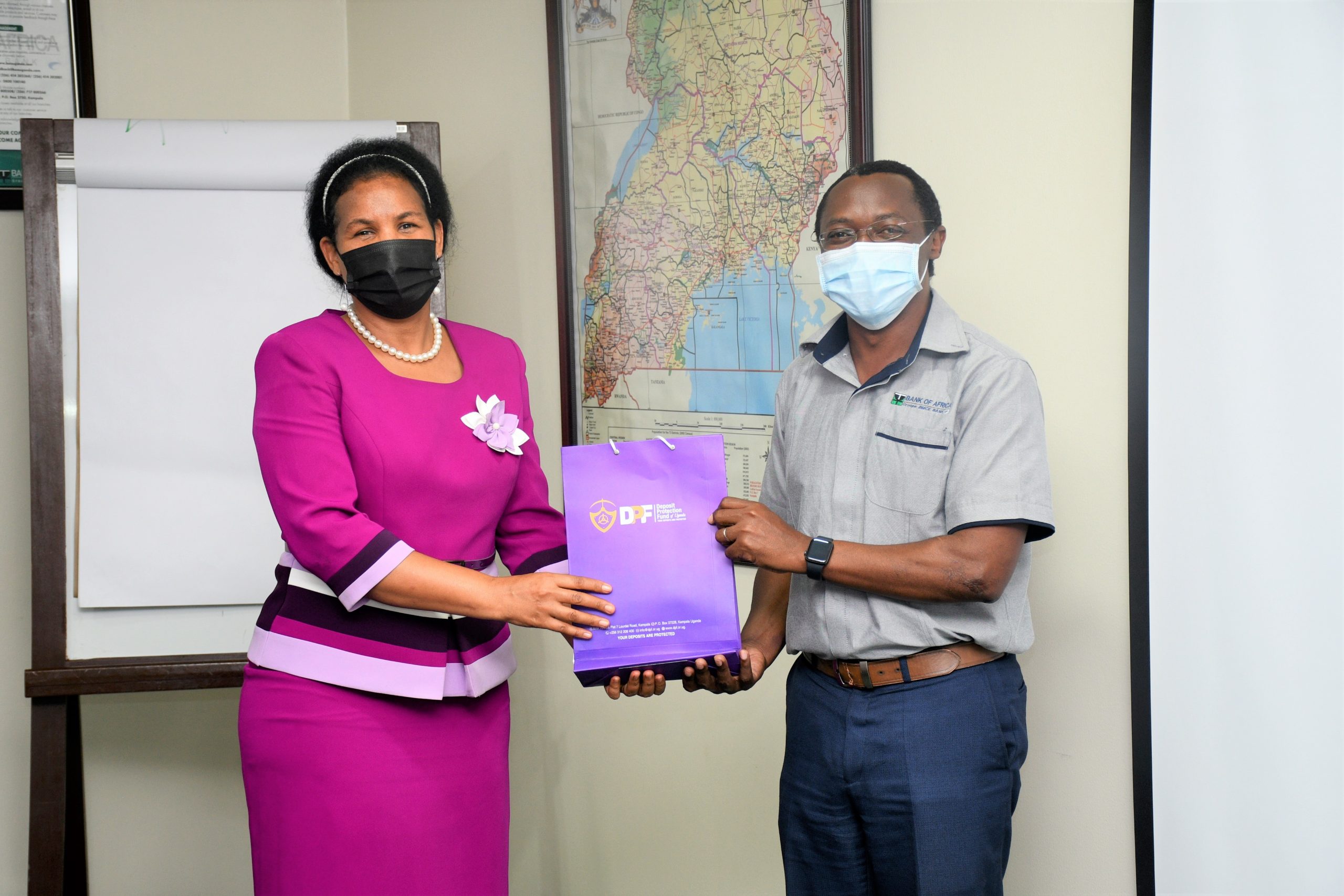 Courtesy Visit to Bank of Africa by The Deposit Protection Fund of Uganda – February 18, 2022
On February 18, 2022, a team from the Deposit Protection Fund of Uganda (DPF) led by the Chief Executive Officer, Mrs. Julia Clare Olima Oyet paid a courtesy visit to the Bank of Africa. They were received by Mr. Arthur Isiko, the Managing Director Bank of Africa.
The visit, which was among several that have been conducted by the Fund to a number of other institutions, provided a platform to appraise the Bank on pertinent undertakings of the Fund.
Mrs. Oyet shared a brief background of the Fund, its mandate and how it contributes to a stable and sound financial system. She informed the team that the Fund was working on a standalone law to empower it to execute more activities, such as resolution funding.
The DPF team updated the host about the depositor payout system which was being implemented, stating that the system would ensure that depositors are paid promptly in the unlikely event of closure of a financial institution. Additionally, the Bank was appraised on the various public awareness initiatives undertaken by the Fund.
On the part of Bank of Africa, Mr. Isiko noted that they were open to collaboration with the Fund, and ready to identify areas of mutual interest. This included capacity and awareness building for bank staff on the mandate of the Fund, as well as having a link to the DPF on their web-site.