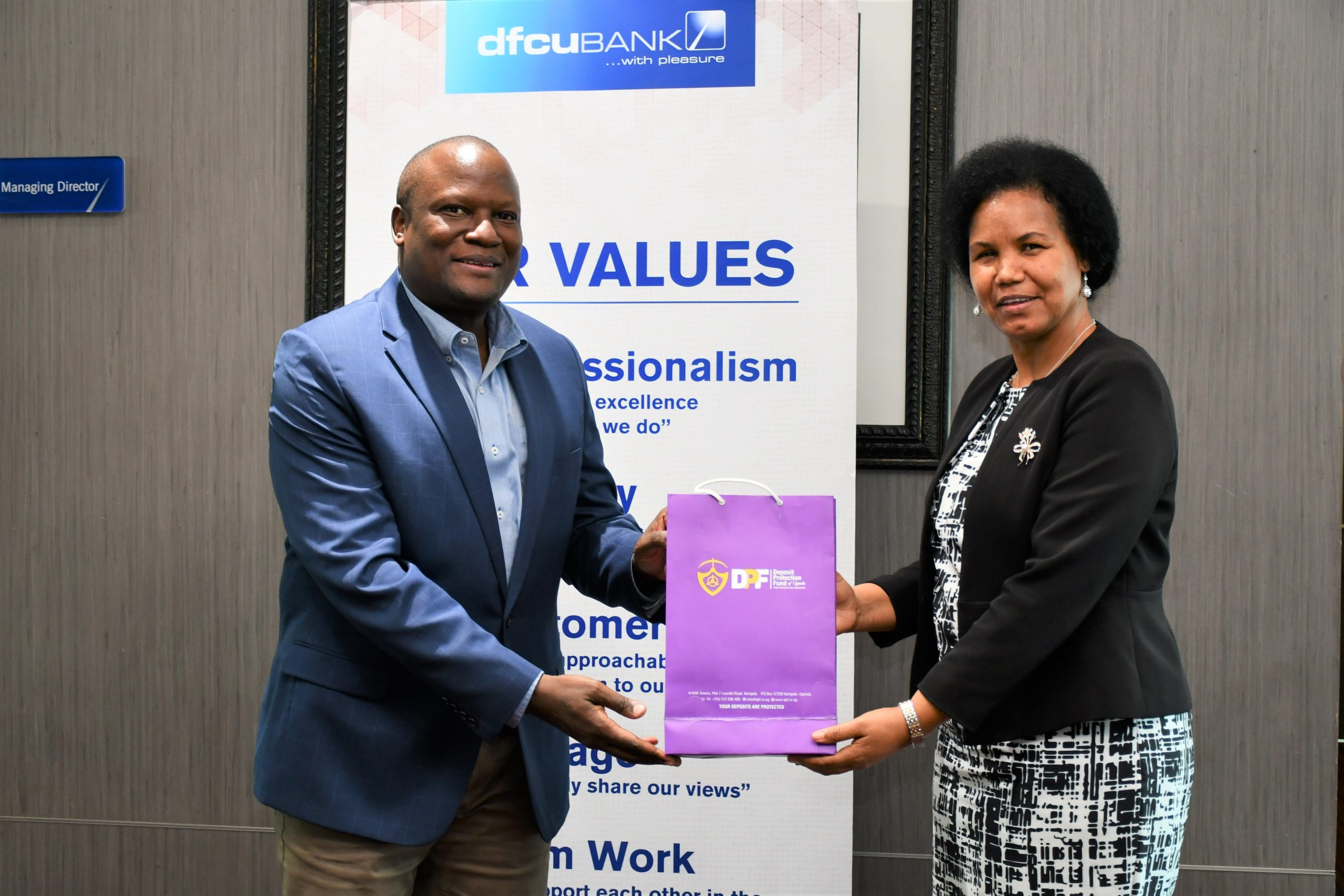 Courtesy Visit to dfcu Bank by the Deposit Protection Fund of Uganda – August 19, 2022
In addition to its mandate to enhance public awareness, the Deposit Protection Fund of Uganda values enhancement of continuous engagement and collaboration with the contributing institutions. To this end, the Fund routinely engages with contributing institutions through courtesy visits. One such visit was to dfcu Bank on August 19, 2022 by a DPF delegation led by the CEO Mrs. Julia Oyet. She was accompanied by the Heads of IT, Communications and Finance departments of the Fund. The delegation was received by a team of top management of dfcu led by Mr. Mathias Katamba, the Managing Director.
Submissions from the DPF team covered the issues of DPF's mandate, the single customer view project and the attendant compliance level. Other issues covered the appropriate display of DPF's awareness creation publicity materials such as posters, adjustment of the adverts by contributing institutions to include the protection limit of UGX 10million, interlinkage of the institutions' websites, the upcoming bi-annual dipstick customer satisfaction surveys, the annual public awareness survey and training of the banks' frontline staff across the branch network on deposit insurance among others. Mrs. Oyet requested dfcu Bank to support and collaborate with the Fund to ensure attainment of the issues outlined.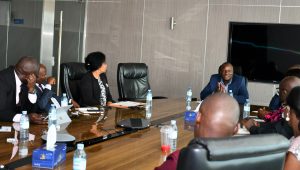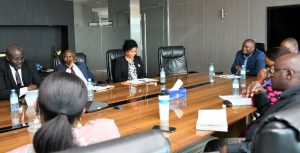 Mr. Moses Tamale, the Ag. Head Finance and Business Operations of DPF, emphasized the need for the bank to continuously share relevant up-to-date information about their depositors with the Fund. This information, as further explained by Mr. Balaam Ssempala, the Head IT of DPF, would feed into the Single Customer View project, which consolidates depositor information from all contributing institutions. He further noted that having updated information in place would make payouts fast, when need arose.
On his part, Mr. Katamba welcomed the team and shared a brief synopsis of dfcu bank, noting that their niche is mainly in development financing. He appreciated the DPF team for the visit and affirmed that, dfcu bank was committed to supporting and collaborating with the Fund whenever called upon. He wrapped up the courtesy visit with the welcome assertion that "we are in this together!".