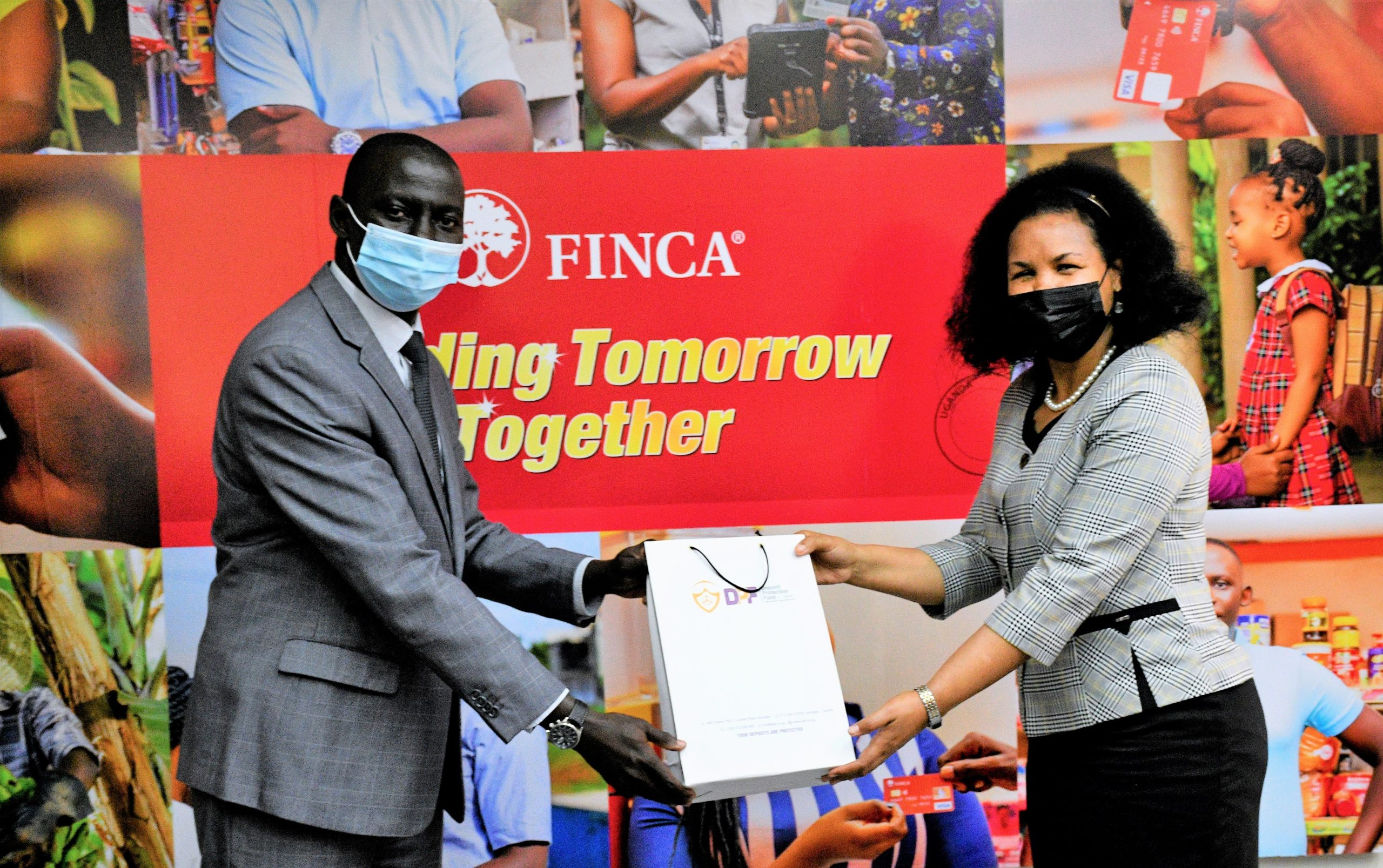 Courtesy Visit to FINCA Uganda by The Deposit Protection Fund of Uganda
The Deposit Protection Fund of Uganda (DPF) led by the Chief Executive Officer Ms. Julia Clare Olima Oyet on August 24, 2021 paid a courtesy visit to FINCA Uganda. The team was received by Mr. James Onyutta, FINCA Uganda Managing Director, and Ms. Clare Akampulira Ochienghs, Head Legal and Company Secretary.
Mrs. Julia Oyet noted that the visits are an important platform for engagement between the Fund and Contributing Institutions (CIs), The DPF team updated FINCA management on ongoing projects namely Single Customer View (SCV) through which the National Identification Number and alternative payment method (mobile phone number or alternative bank account) of customers are updated; for updating customer records, the IT Pay-Out system which is planned for integration with the core banking system of the commercial banks to ensure prompt payment, and the public awareness initiatives. Ms. Oyet appreciated FINCA Uganda's management for hosting the team and observed that valuable lessons had been learned from the engagement.
On his part Mr. James Onyutta informed the DPF team about the roll out of the Digital Field Automation (DFA) project, an innovation which enables a potential customer to sign up for an account with FINCA Uganda without physically visiting the banking hall. Regarding the customer records update, actions being undertaken include sending SMS, calling the customers and publishing notices in the newspapers.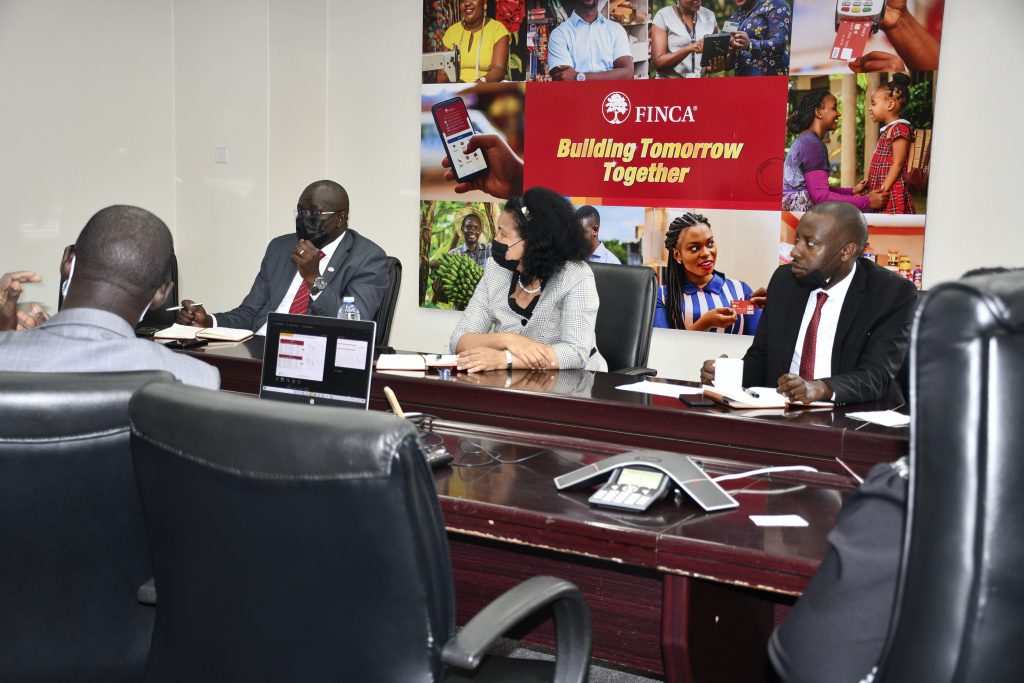 Mr. Onyutta indicated that FINCA Uganda was open to working with the DPF Communications team to roll out and disseminate digital information relating to sensitization of the public. He appreciated the advice and proposals made by the DPF team on compliance and reiterated FINCA's commitment to heighten the cordial relations between the two institutions.