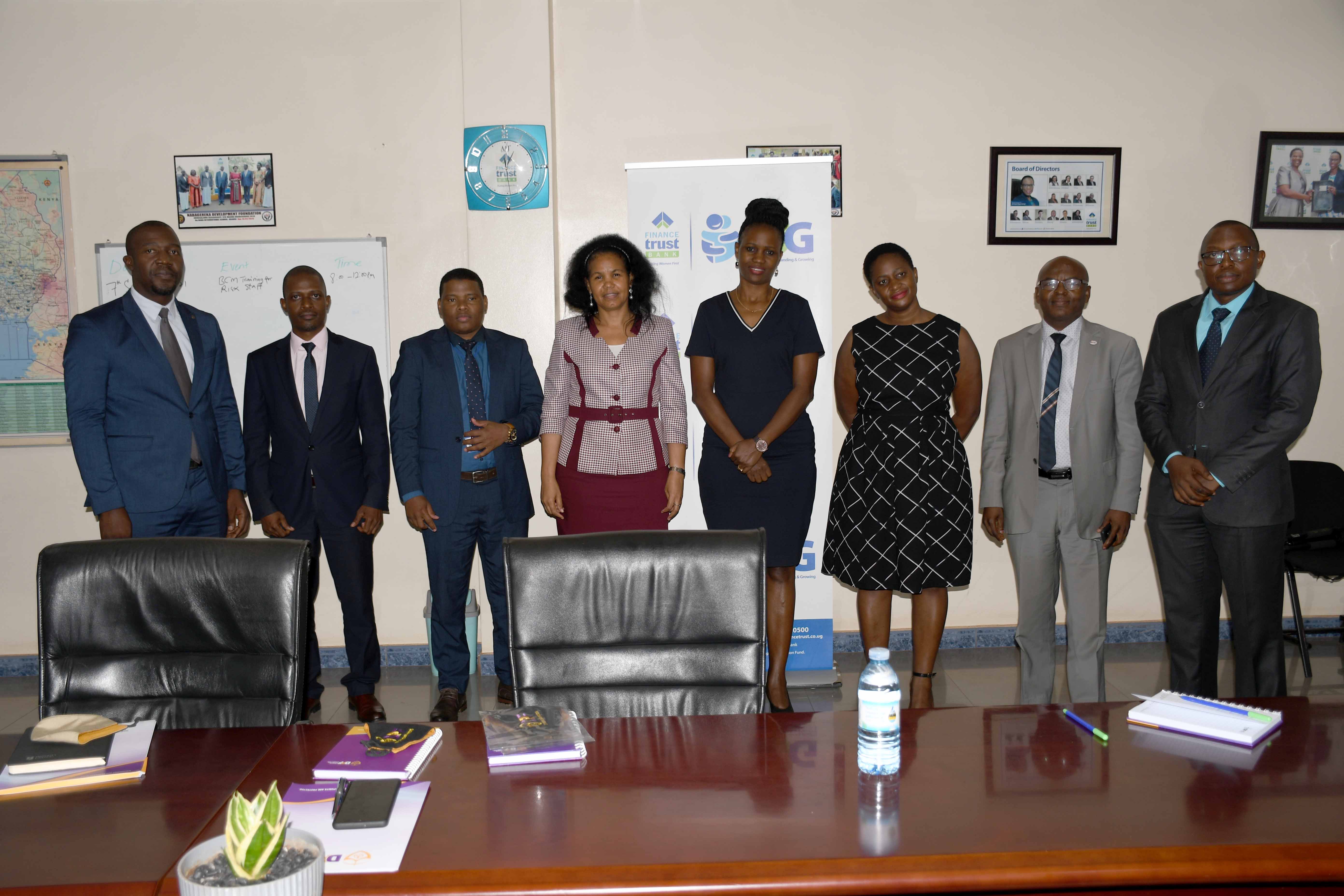 Courtesy Visit to Finance Trust Bank
The Deposit Protection Fund of Uganda (DPF) has today (April 1, 2021) paid a courtesy visit to Finance Trust Bank. The visit was to discuss matters regarding customer information update and automation of the IT payout system among others.
Mrs. Julia Clare Olima Oyet, the Chief Executive Officer of DPF emphasized the need for Finance Trust Bank to update its depositor information in order to ensure swift payment of protected deposits. Mrs. Annette Kiggundu, the Executive Director of Finance Trust Bank, pledged to explore all possible means to ensure the institution complies with the directive to up-date customer records. The two institutions expressed their commitment to work closely in order to ensure the roll out of a robust IT payout system.