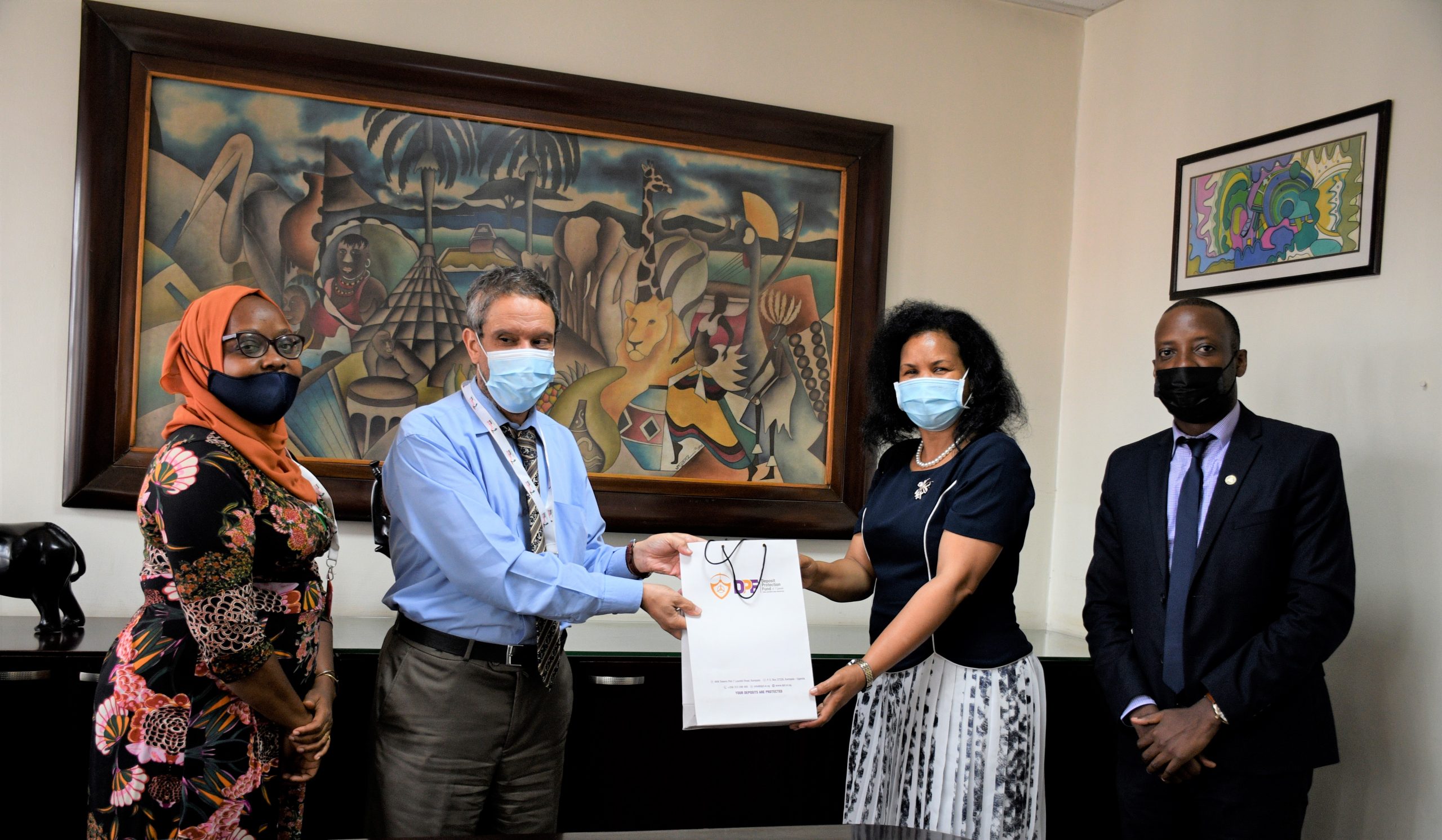 Courtesy Visit to Tropical Bank Uganda by The Deposit Protection Fund of Uganda – August 31, 2021
The Deposit Protection Fund of Uganda (DPF) led by the Chief Executive Officer Mrs. Julia Clare Olima Oyet on August 31, 2021 paid a courtesy visit to Tropical Bank. The team was received by Mr. Abdulaziz Mansur, the Managing Director Tropical Bank Limited.
Mrs. Julia Oyet explained that such visits were routine and were intended to strengthen the relationship between the Fund and Contributing Institutions. She appraised the Bank on the major ongoing projects as follows:
The Single Customer View (SCV) project which required depositor records to be updated using National ID information and   an alternative mode of payment which could either be a mobile money number or a bank account.
 The IT Pay-Out and Premium Management system which would have an interphase to enable banks share information on depositor records on a regular basis. She emphasised that the project would enable the Fund pay depositors fast and conveniently in the unlikely event of a bank closure.
The public awareness drive on the role of the DPF which was crucial if the Fund was to effectively contribute to enhancing public confidence in the financial system. She observed that Banks were a vital channel through which depositors could get information on the Fund, given that they had frequent interactions with depositors.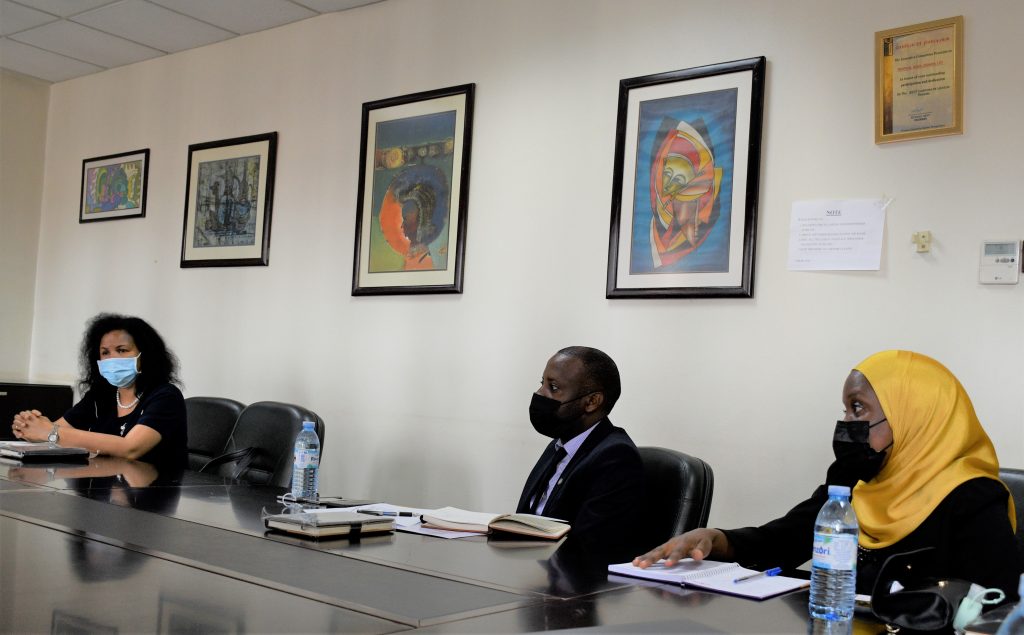 The Managing Director Tropical Bank was grateful for the visit and noted that it had helped him and his team, gain a better insight into the major on-going activities at the Fund. He was specifically appreciative of the interaction which had touched on various strategies the Bank could adopt to enhance compliance levels with regards to updating customer records. Mr. Mansur pledged to work closely with the DPF when called upon, in order to ensure the highlighted projects were successful, given their impact on financial sector stability.