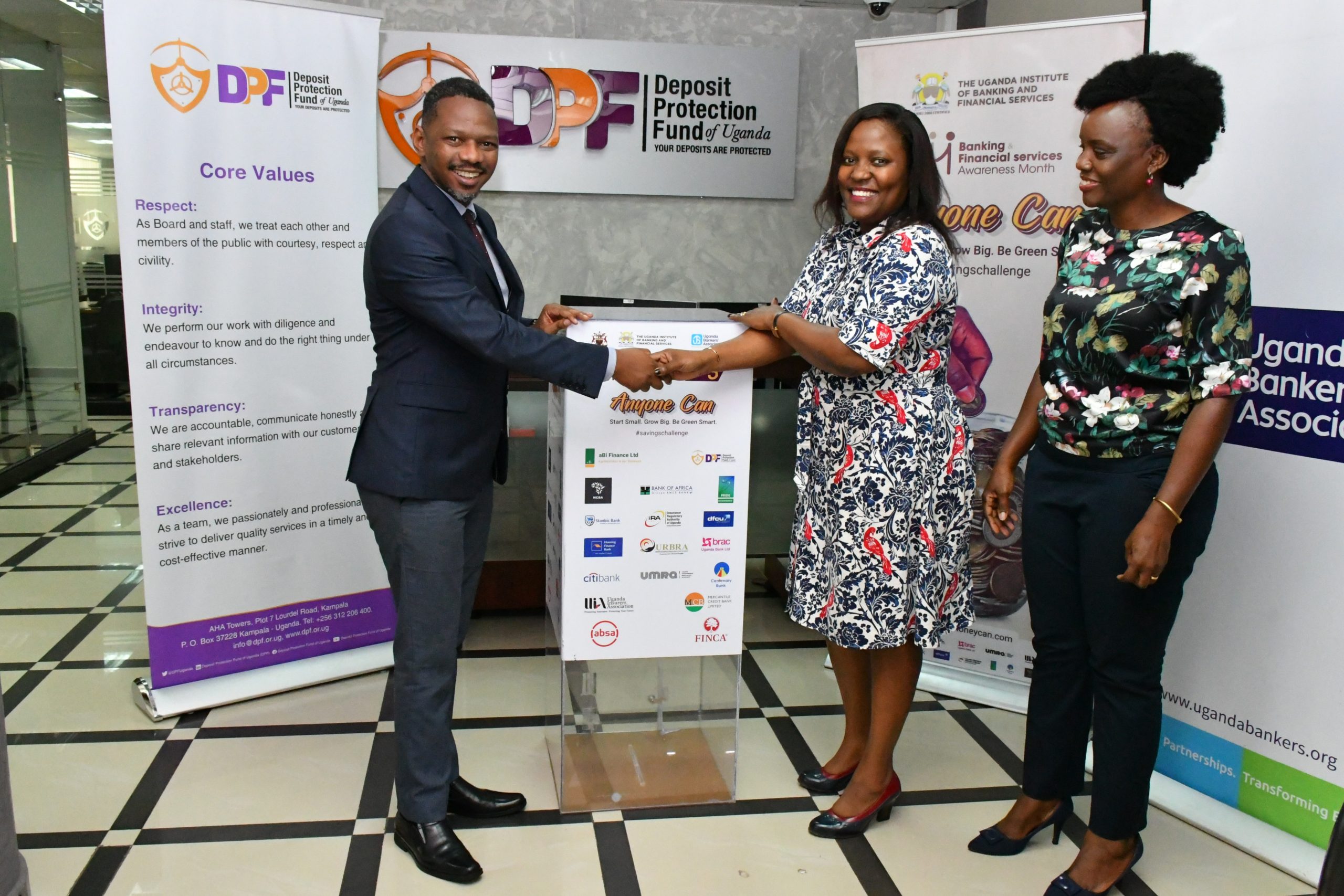 DPF receives savings piggy bank from Uganda Bankers Association – March 16, 2023
KAMPALA March 16, 2023. Deposit Protection Fund (DPF) has today hosted a team from the Uganda Institute of Banking and Financial Services (UIBFS) and Uganda Bankers Association at an event to receive the savings piggy bank from Uganda Bankers Association, as part of the Savings Challenge initiative which was launched on February 2, 2023. The Savings piggy bank was received by Mr. Alan Lwetabe, Director Investments, on behalf of the Chief Executive Officer – Mrs. Julia Clare Olima Oyet. In attendance was Mrs. Goretti Masadde, Chief Executive Officer at UIBFS and Ms. Patricia Amito, Head Communications and Cooperate Affairs at Uganda Bankers Association.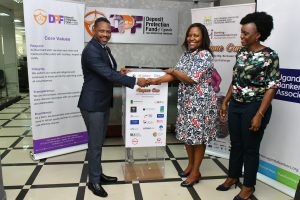 The Savings Challenge is  set to run for one year until October 31, 2023, and is among the activities to celebrate the 2022 World Savings Day which was held under the theme, "Start Small, Grow Big: Be Green Smart". The Savings Challenge seeks  to inspire and enable all interested persons across Uganda to start small, save consistently and grow their money to achieve specific goals.
In his remarks, Mr. Lwetabe noted that DPF was delighted to partner with UIBFS and other financial sector stakeholders to rally the general public to develop a savings culture. He further highlighted that it was crucial for savers to consider translating their savings into viable projects/investments that generate income.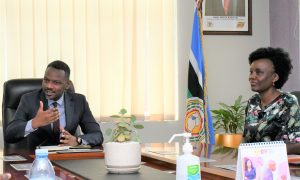 The Savings piggy bank, shall rotate among the Financial Sector Stability Forum members and Financial/Contributing Institutions during the course of the year, will be hosted at the Fund for one week andmove to Uganda Insurers Association thereafter.
In her remarks, Mrs. Goretti Masadde noted that 23 organizations were participating. She further highlighted that over  UGX 2,300,000 had been collected so far. She noted that the funds collected shall be awarded to a women-led business with a green-focused initiative.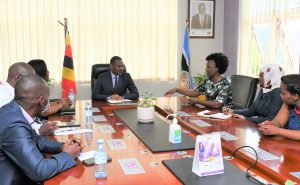 Ms. Patricia Amito, who was representing the  Uganda Bankers Association observed that the savings challenge was not only aimed for the public, but also for corporate institutions. She further noted that the savings challenge was a step in the right direction for the banking industry as it showed the public that banks too could get involved in social responsibility on a personal level beyond making profits. The Uganda Bankers Association collected UGX 1,064,000. The money was officially handed over to Mrs. Masadde, at the event.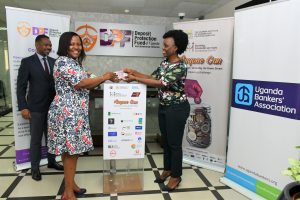 To promote a culture of saving in formal financial institutions, the first International Savings Bank Congress established World Savings Day on 31 October 1924, with Uganda joining this annual commemoration in 2016.
Pictorial from the event