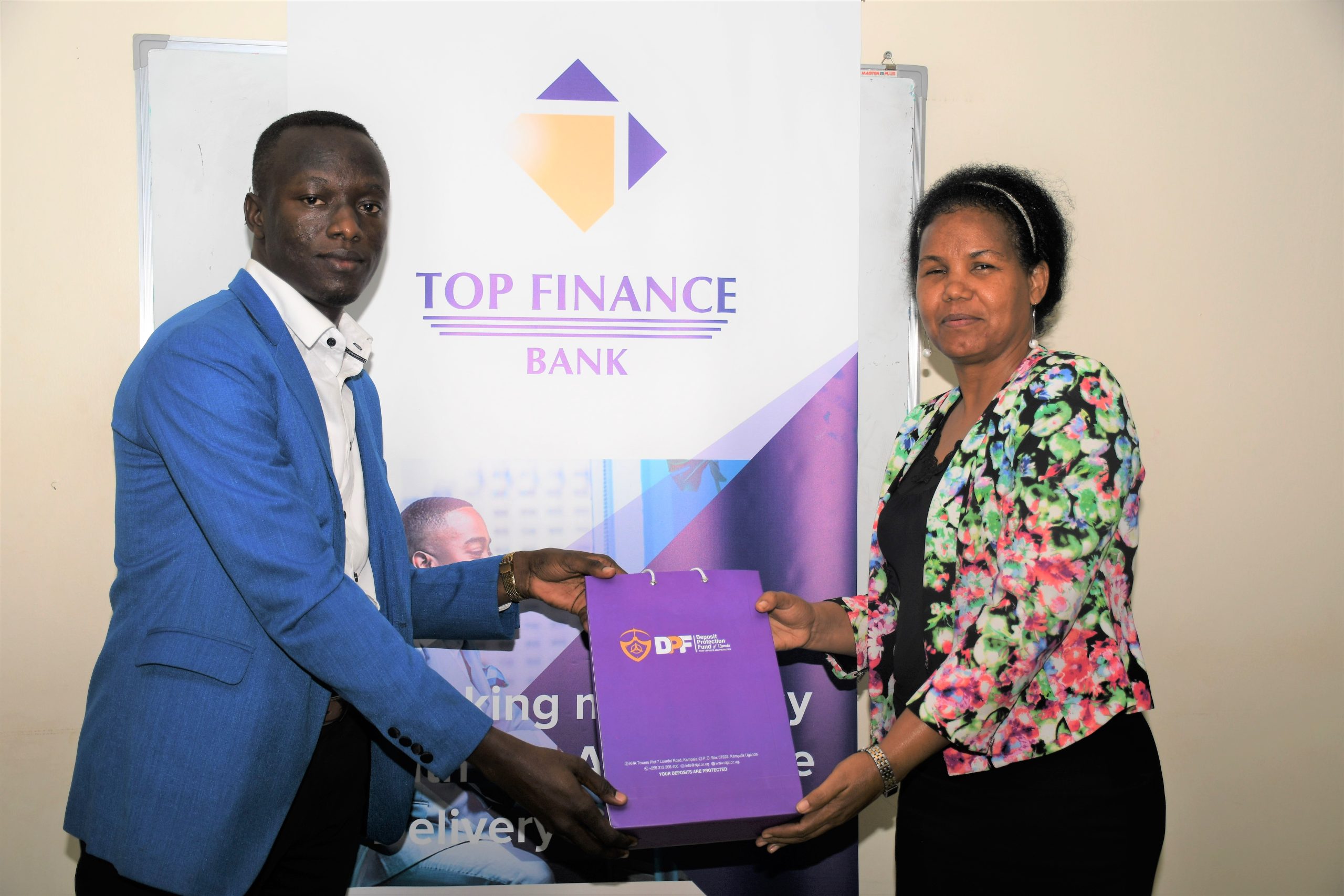 Courtesy Visit to Top Finance Bank by the Deposit Protection Fund of Uganda – April 22, 2022
The Deposit Protection Fund of Uganda (DPF); as part of its strategic objective to enhance public awareness, paid a courtesy visit to Top Finance bank; on April 22, 2022. The DPF team led by Mrs. Julia Oyet, DPF CEO met with Mr. Michael Mande and Mr. Wilbert Taban, the Acting Managing Director and Executive Director respectively of Top Finance Bank (TFB).
Mrs. Oyet informed the TFB management team that DPF routinely engages with Contributing Institutions to share the mandate of the Fund and to update them about ongoing projects, which needed their direct support and participation.
The DPF Head Communications, Mr. Patrick Onen Ezaga appreciated the bank for their participation in the ongoing DPF baseline survey which will inform the Fund's communications strategy going forward.  He requested the bank to encourage their staff to participate in customer-interface engagements organized by the DPF when they come up.
On his part, Dr. Michael Mayanja Lugemwa, the Head Finance & Business Operations at DPF, emphasized the need for the bank to continuously share the relevant up-to-date information about their depositors with the Fund. He explained that this would feed into the Single Customer View project, which consolidates depositor information from all contributing institutions.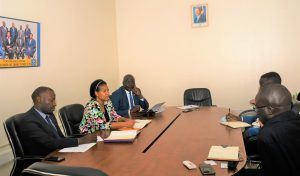 Mr. Mande appreciated the DPF team for the visit, noting that, "it marked the beginning of a good working relationship with the bank". He further committed to supporting the Fund when called upon to participate in joint public awareness engagements.  He noted that this would enable his staff share accurate information on the operations of the Fund with depositors.