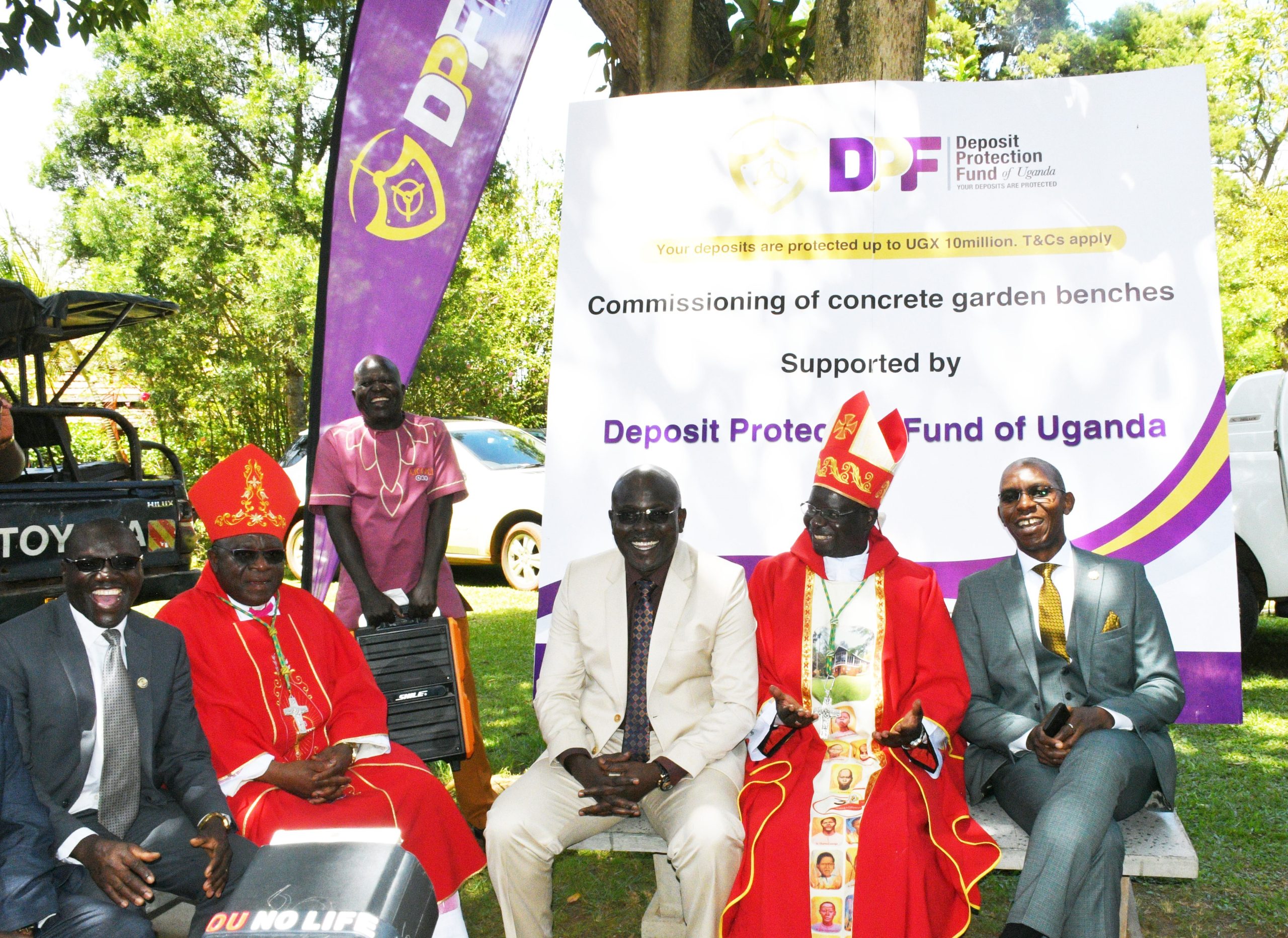 DPF commissions concrete garden benches at Uganda Martyrs University, Nkozi – October 18, 2023
In a remarkable display of commitment to student well-being and campus aesthetics, the Chief Executive Officer of Deposit Protection Fund, represented by Mr. Patrick Ezaga, Director Communications, graced the 29th Graduation ceremony and University Day celebration at Uganda Martyrs University. The highlight of the event was the unveiling and commissioning of meticulously crafted concrete garden benches, adding a touch of modernity and comfort to the
The graduation ceremony, attended by students, their parents, faculty and staff of the university was graced by distinguished guests including Hon. Nobert Mao, Minister of Justice and Constitutional Affairs who was the Guest of Honor, His Grace Paul Ssemwogerere Archbishop of Kampala Archdiocese, Bishop Raphael p'Mony Wokorach, Bishop of Nebbi Diocese and Chairperson of the University Council and Professor Patrick Kyamanywa, the Vice Chancellor of Uganda Martyrs University among others.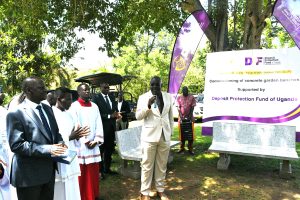 Mr. Ezaga delivered the congratulatory message from the DPF CEO Dr. Julia Clare Olima Oyet to the graduates, their parents and the fraternity of the university. He expressed admiration for the academic achievements of both the graduating and continuing students and the vibrant atmosphere of the University. He underscored the importance of creating a conducive environment for students to thrive both academically and personally, a key consideration which informed the donation of the concrete garden benches.
The benches, strategically placed across the campus, showcased a sleek and modern design that complemented the natural beauty of the surrounding. Each bench bore a plaque with the Deposit Protection Fund's logo for visibility.
During the same event, the University commissioned the Faculty of Law Block, a newly constructed facility, to which Deposit Protection Fund contributed UGX 10 million.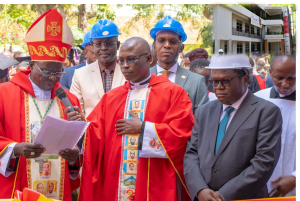 University officials welcomed the addition of the benches, recognizing them as a tangible symbol of the partnership between the corporate sector and higher education. The Vice Chancellor expressed gratitude to DPF for their generous contribution to campus infrastructure and their commitment to fostering a positive learning environment.
The benches, now an integral part of the University's landscape, will undoubtedly leave a legacy as a testament to the collaboration between the Deposit Protection Fund and Uganda Martyrs University – Nkozi.
With effect from Financial Year 2023/2024, the Fund plans to engage universities and other higher institutions as a platform for enhancing awareness about deposit protection among students who are potential depositors and thus key stakeholders of the Fund.