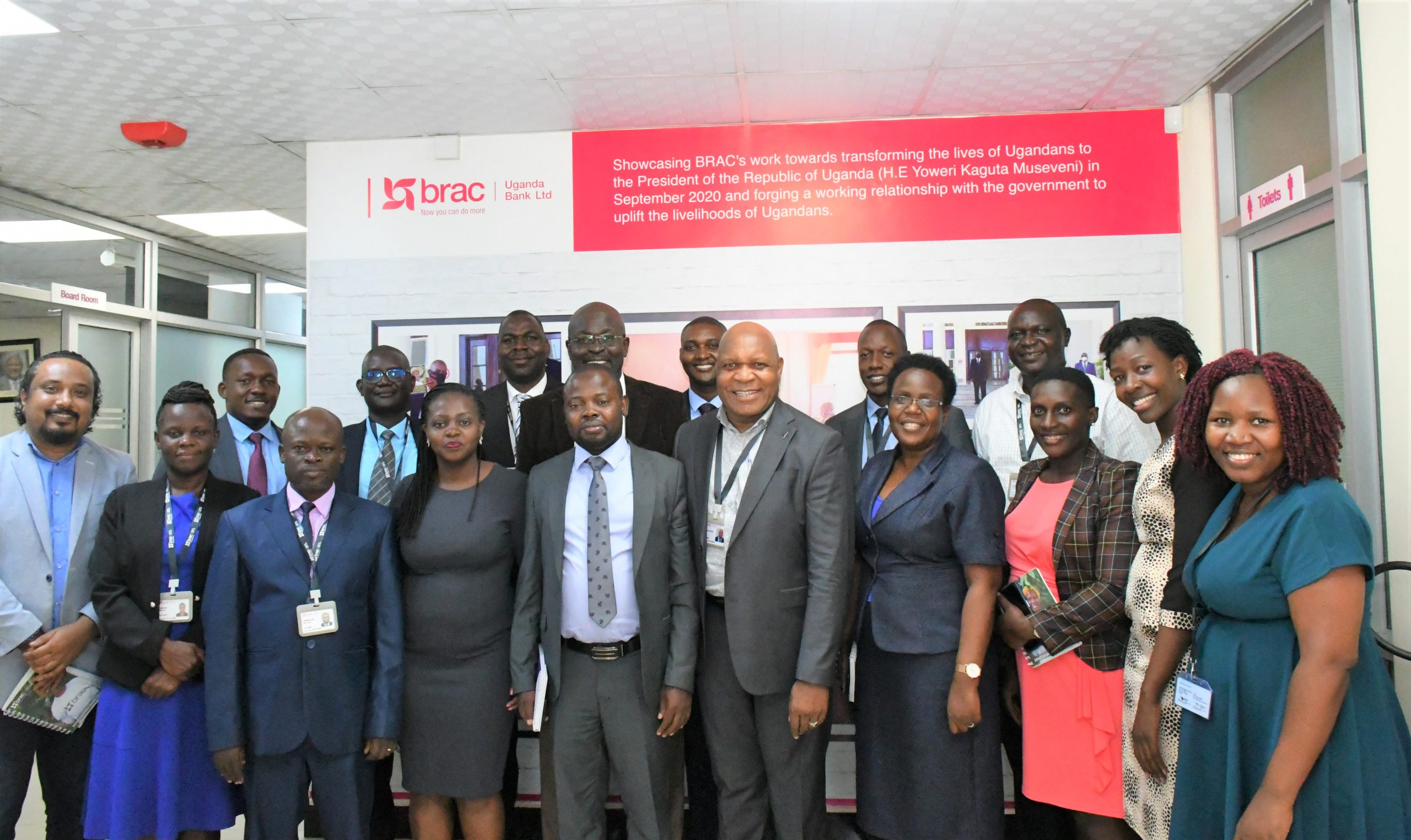 DPF courtesy visit to BRAC Uganda Bank Ltd – April 3, 2023
On April 3, 2023, the Deposit Protection Fund of Uganda (DPF) paid a courtesy visit to BRAC Uganda Bank Ltd. The DPF team, led by the Ag. Chief Executive Officer Mr. Patrick Ezaga, met with the management team of BRAC Uganda Bank Ltd led by the Managing Director Mr. Nkosilathi Moyo.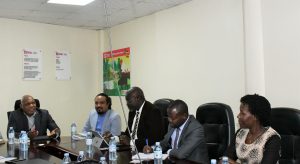 In his welcome remarks, Mr. Moyo stated that the bank emanated from BRAC International NGO which was celebrating 50 years of existence in Uganda this year. The celebrations had been crowned by an event held on March 30, 2023.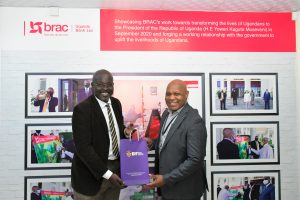 The DPF Ag. Chief Executive Mr. Ezaga congratulated the bank upon the 50-years anniversary of BRAC International NGO and appreciated the BRAC MD for the invitation extended to DPF to attend the commemoration.  He shared with the team  a brief history of DPF and its mandate. Mr. Ezaga updated the BRAC team about the ongoing projects at the Fund including the Single Customer View (SCV), regulatory framework review leading to a stand-alone DPF law and continued public awareness efforts among others. He invited the bank to support the Fund in these and other efforts whenever called upon.
While elaborating the Fund's efforts on public awareness, Mr. Ezaga applauded BRAC for their good performance in this regard. He further invited the bank to support the other public awareness efforts through ongoing activities like the customer satisfaction dipstick surveys, the envisaged training for the frontline staff and interlinkage of the two institutions' websites.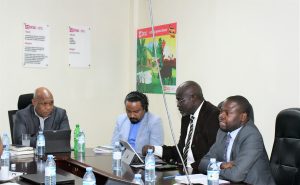 The DPF Director Finance and Operations, Mr. Yusuf Mukiibi updated the bank team about the Depositor Payout and Premium Management System and informed them that the system would be used to pay depositors in a timely manner in the unlikely event that a Contributing Institution were closed. He added that the system would also automatically compute premiums and bill Contributing Institutions accordingly. Mr. Mukiibi noted that the system would be shared with all Contributing Institutions since it would be necessary at the time of a payout, if need arose. Mr. Mukiibi applauded BRAC for its compliance level on the Single Customer View project.
Mr. Moyo appreciated the Fund for its efforts in ensuring that the financial sector was stable and committed to supporting the DPF in its public awareness efforts and initiatives. He appreciated the courtesy visit and offered utmost cooperation and support of the bank's management team and staff towards ensuring that both organisations achieved their objectives.