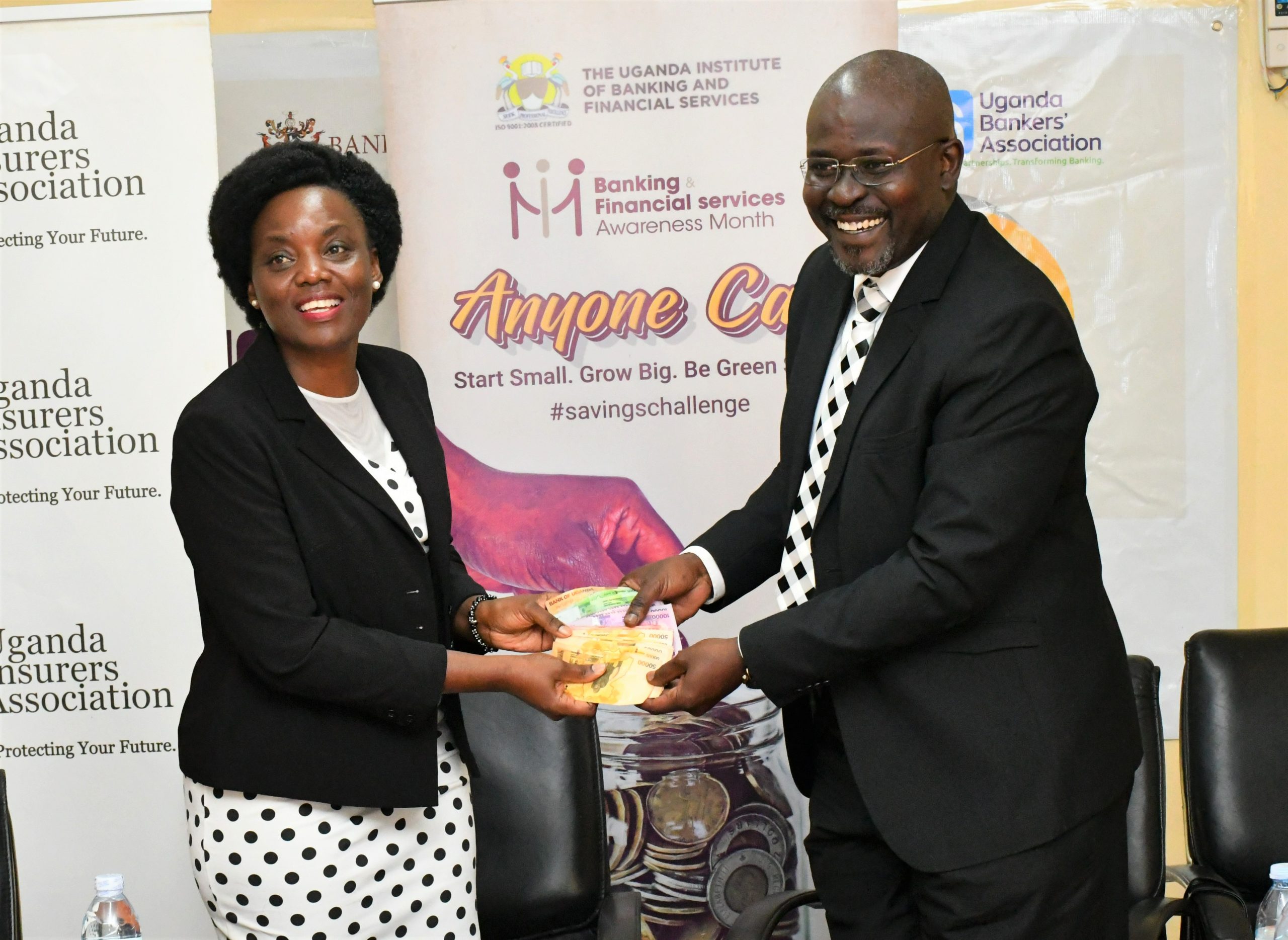 DPF hands over UGX 1,546,300 collected during the 2023 Savings Challenge – April 4, 2023
In collaborations with other financial sector player entities, DPF took part in the 2023 Savings Challenge. DPF's participation in the challenge was marked with an event at her offices on 3rd floor plot 7, Lourdel Road, at which the giant piggybank was received on March 16, 2023. The piggy bank was hoisted at the Fund's premises for two weeks.
On April 4, 2023, DPF handed over UGX 1,546,300 to the Uganda Institute of Banking and Financial Services (UIBFS), the organizers of the Savings Challenge. The monies, contributed by staff and visitors of the Fund, were collected during the time the piggybank was at the Fund. representing the Chief Executive Officer at the event, Mr. Patrick Onen Ezaga – Director Communications noted that the Fund responded to the Challenge in two folds, that is, as an institution as well on a personal level. He explained that staff were mobilized to make contributions and at a personal level, they were implored to influence/assist at least one person to save. This he said, was to ensure that more people were helped to reap the benefits of saving, including security and certainty.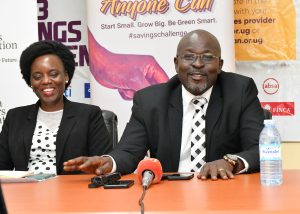 While handing over the monies to Mrs. Goretti Masadde, CEO – UIBFS, Mr. Ezaga encouraged the public to save with confidence, albeit in licensed and regulated institutions, noting that the safety of their money was equally important.
In attendance at the event was Mr. Jonan Kisakye, CEO at Uganda Insurers Association (UIA), Mrs. Goretti Masadde CEO at UIBFS, Ms. Patricia Amito, Head Communications & Cooperate Affairs at Uganda Bankers Association (UBA) and Mrs. Tilda Nabbanja Turyagyenda Team Leader Financial Literacy at Bank of Uganda.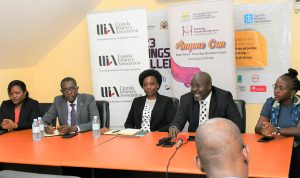 While receiving the funds, Mrs. Masadde noted that at the end of the Savings Challenge in October 2023, the money collected will be awarded to a women-led business with a green-focused initiative. She also experienced delight at the fact that different institutions in the financial sector had partnered to promote a savings culture and demonstrate that savings is possible.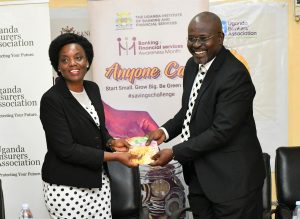 At the same function, DPF officially handed over the giant piggybank to Uganda Insurers Association. The piggybank was received by UIA CEO, Mr. Jonan Kisakye who pledged to contribute considerably to the Savings Challenge target. He also promised to rally all members of the association and staff to the challenge.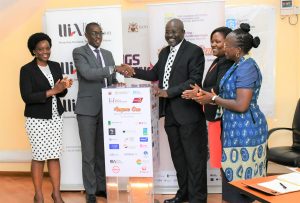 The Savings Challenge is set to run for one year until October 31, 2023, and is among the activities to celebrate the 2022 World Savings Day which was held under the theme, "Start Small, Grow Big: Be Green Smart". The Savings Challenge seeks to inspire and enable all interested persons across Uganda to start small, save consistently and grow their money to achieve specific goals.