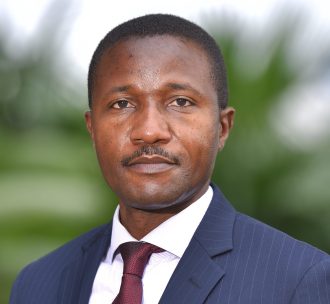 I.K.JOHN BYARUHANGA
He is a Non-Executive Director, Chairperson of the Audit Committee of the Board and Member of the Governance and Human Resource Committee of the Board.
He holds a Master of Public Administration in Economic Policy Management, Columbia University, USA and a Bachelor of Sciences (Economics), Makerere University, Kampala. Mr. Byaruhanga has wide experience in economic development policy formulation and implementation. He is currently the Acting Commissioner, Tax Policy Department of the Ministry of Finance, Planning and Economic Development, which is responsible for initiating, evolving and formulating tax policies to achieve economic policy goals and objectives and raise domestic revenues to finance government budget.
He has participated in a number of Projects including: Member of Core Technical Committee for Drafting the National Development Plan (NDP) 2009/10-2014/15; Member of Steering Committee for Makerere-SIDA Bilateral Research Program; MEFMI Regional Poverty Reduction Analyst Trainer for Debt Strategy; Research Team Leader and Core Researcher/Technical support person for the Uganda Participatory Poverty Assessment Process (UPPAP); Alternate National focal point person and Technical Committee Member for GOU/UNEP Poverty and Environment project; Member on Committee of Experts to Develop Modalities for Operationalisation of the East Africa  Community (EAC) Climate Change Fund; and Short Term Consultant – Agriculture and Rural Development, the World Bank.
Mr. Byaruhanga is also a Member of the Board of Directors, Uganda Development Bank.