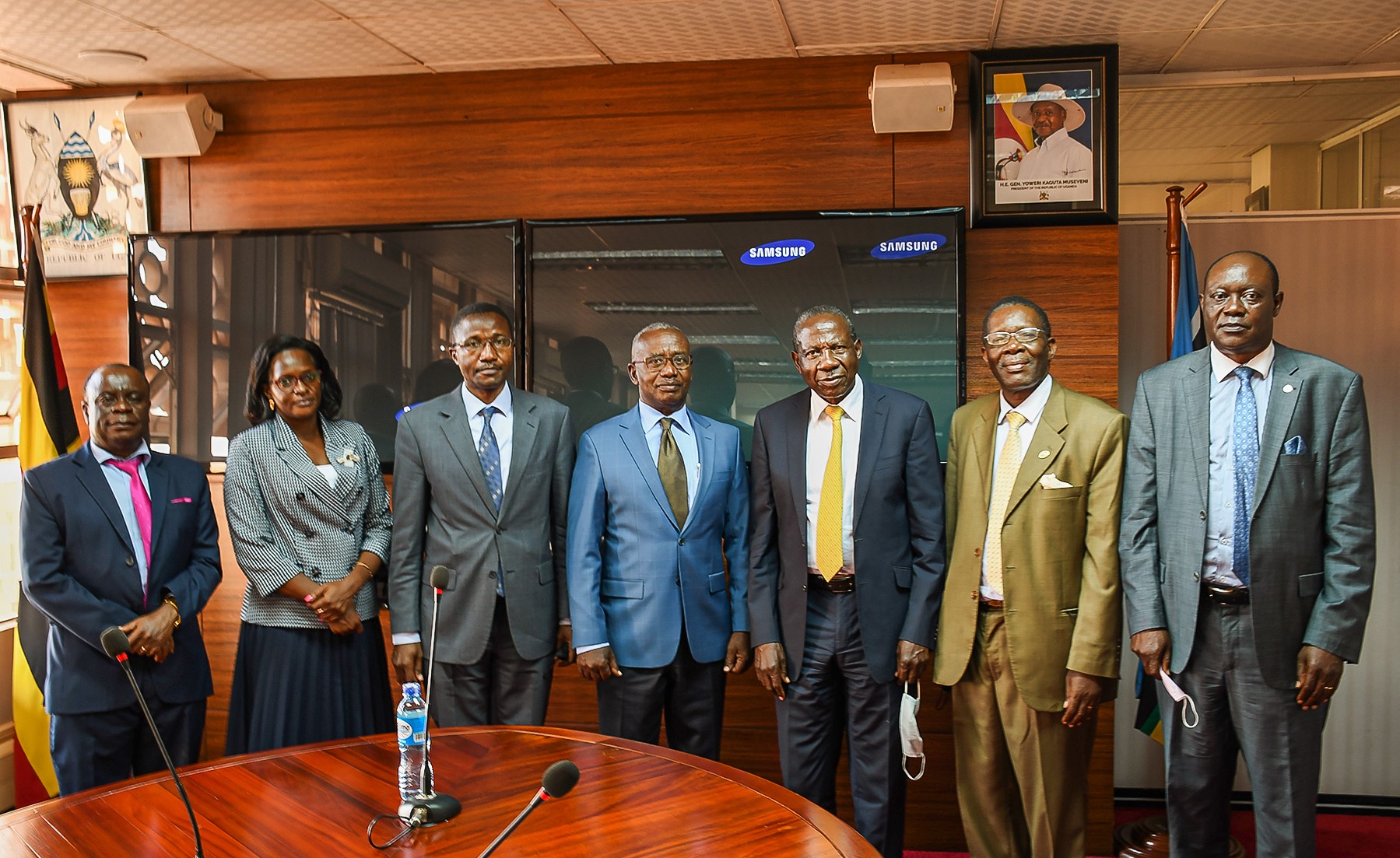 Meeting between the DPF Board and the Hon. Minister of Finance, Planning and Economic Development – December 9, 2021
The Board of Directors of the Deposit Protection Fund held a meeting with the Minister of Finance, Planning and Economic Development (MOFPED), Hon. Matia Kasaija on December 9, 2021. As scheduled, the Fund meets with the Minister bi-annually to update him on the Fund's performance. The Board, led by the Board Chairman Mr. Ben Patrick Kagoro, presented to the Minister a report on the performance of the Fund for the financial year 2020/2021 and the quarter ended September 2021, and as well updated him on the on-going activities being undertaken.
Among the achievements highlighted is the going live of the Single Customer View and Depositor Payout System on November 22, 2021. The automated system will facilitate easier identification as well as faster payments to depositors, in the event of a bank closure.
It was also highlighted that DPF meets the recommended regional benchmark regarding the percentage of deposit accounts fully protected. As of September 30, 2021, the total number of bank accounts stood at 19 million with 93 percent of the total depositors having less than UGX 1 million in their accounts. At the deposit insurance limit of UGX 10 million, the Fund fully insures 98 percent these accounts. Member states within the East African region are encouraged to set a minimum coverage limit of 90 percent of total deposit accounts.
Other achievements mentioned include implementation of media campaigns using both print and electronic platforms and increase in the Fund's investment portfolio. Details of these and more are included in the Annual Report and Financial Statements for the Financial Year 2020/2021, which will be published and shared on the Fund's platforms soon.
The Minister was appraised on a number of activities that the Fund is undertaking, key of which include the following: commissioning the DPF office premises on January 20, 2022; drafting a standalone DPF Law; drafting of a Backstop Funding agreement with GoU/MoFPED and planned knowledge sharing sessions with the Office of the Speaker and the Parliamentary Committee on Finance, Planning and Economic Development.