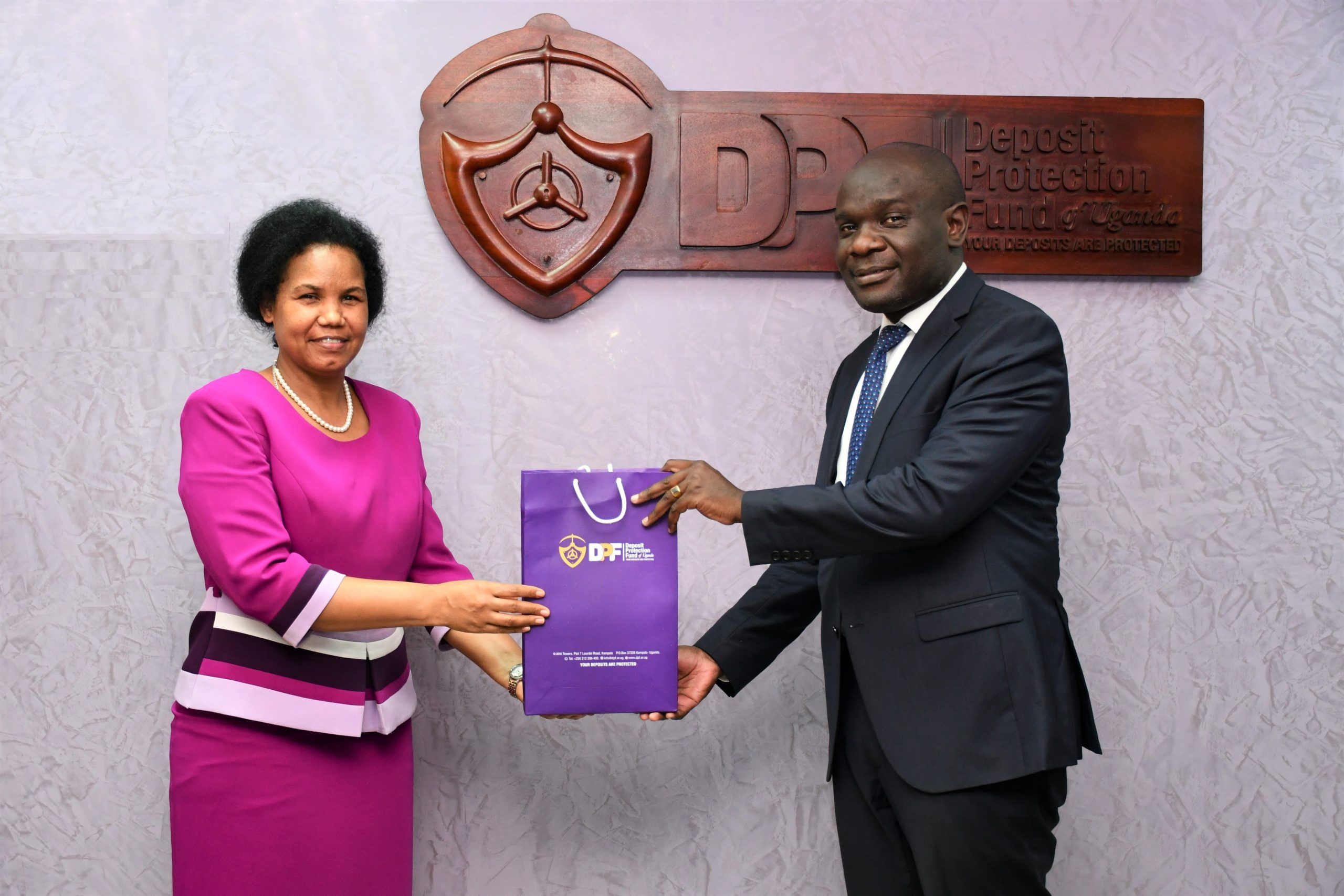 Britam Asset Managers' courtesy visit to the Deposit Protection Fund of Uganda – November 22, 2022
On November 22, 2022, Mrs. Julia Oyet, the Chief Executive Officer of the Deposit Protection Fund hosted a team from Britam Asset Managers Uganda Limited. The Britam team was led by Mr. Jude Anyiko, the Head of Asset Management at Britam Group and included Mr. Ronald Kasolo, the General Manager from Britam Asset Managers Uganda and Mr. Nicholas Sang, the Portfolio Manager, Britam Asset Managers Kenya. The DPF Investments team also attended the engagement.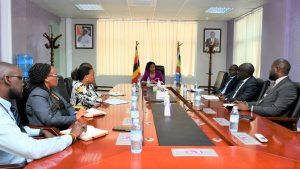 Mrs. Oyet appreciated Britam for the good working relationship and the fund management services offered, including capacity building opportunities for asset management. She reported that DPF has a plan to transition to 100 percent in-house fund management over the next few years, hence the need for critical support from the Britam team to ensure that this is done smoothly.
In a bid to improve efficiency, the DPF team revealed that the Fund was in the process of acquiring an Investments Management System hence the expertise of Britam would be vital during the acquisition and implementation stages.
On their part, the team from Britam Group briefed the DPF team about their strategy for 2023 which they said would focus on Employees, Partnerships, Innovation, Clients, and Conduct (EPIC2).