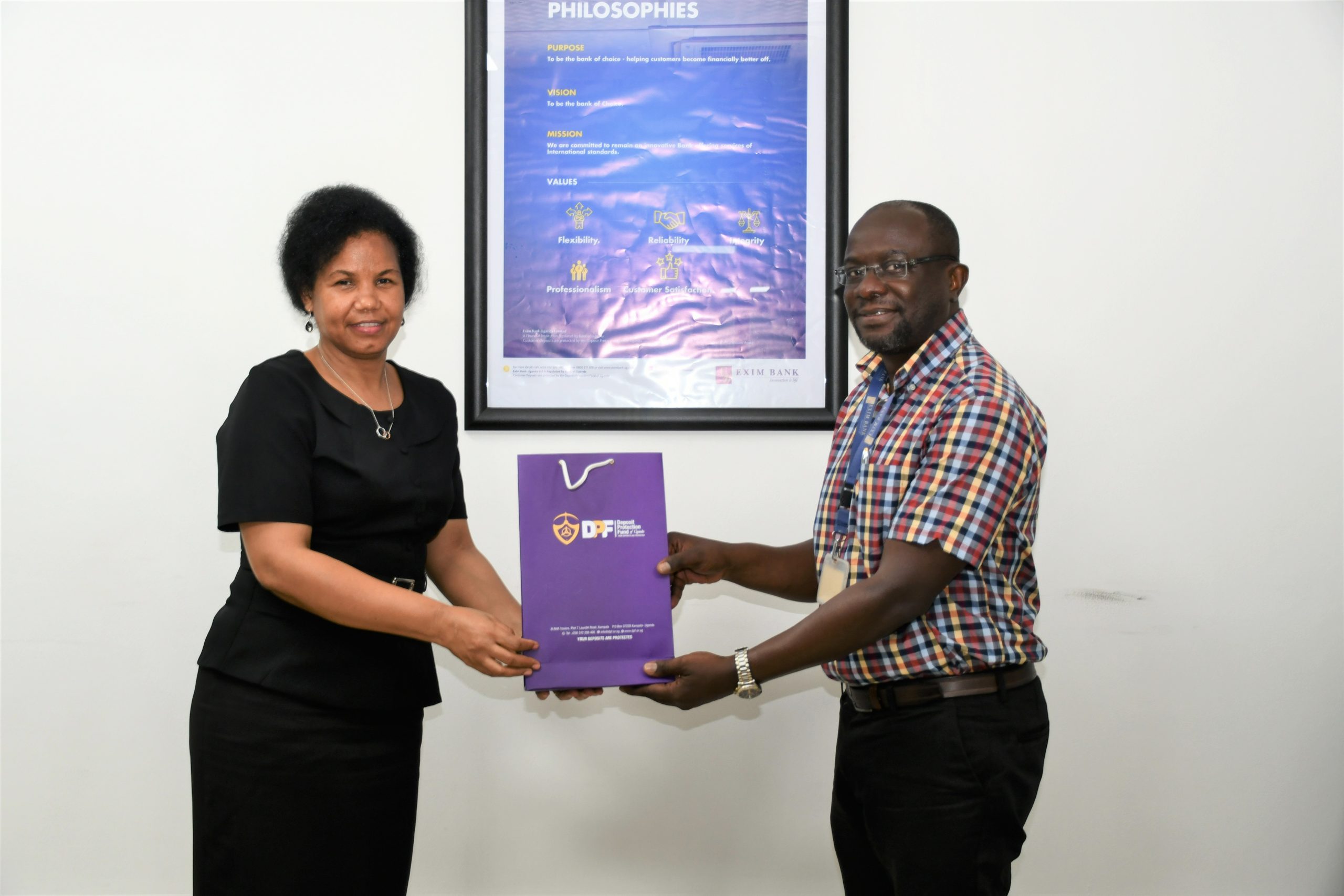 Courtesy Visit to Exim Bank by the Deposit Protection Fund of Uganda – November 11, 2022
In the spirit of continuous engagement and collaboration with stakeholders and to complement its mandate of enhancing public awareness, the Chief Executive Officer of the Deposit Protection Fund of Uganda, Mrs. Julia Oyet paid a courtesy visit to Exim bank on November 11, 2022. She was accompanied by the Assistant Manager Communications Ms. Mariam Nalunkuuma. The DPF delegation was received by Exim Bank's top management team led by Mr. Henry Kyanjo Lugemwa, the Chief Executive Officer.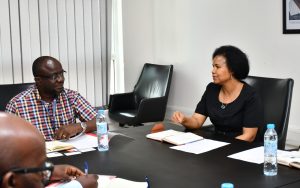 Mrs. Oyet appreciated the effort taken by Exim Bank to update its customer records. During the interaction, she also shared developments relating to deposit protection in the East African Region and in the Globe.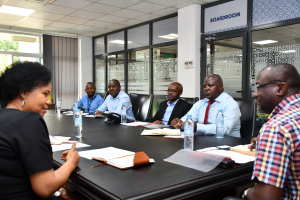 In her submission, Ms. Mariam Nalunkuuma emphasized the need for appropriate display of DPF's awareness materials such as posters and the requirement for all the Bank's adverts to mention the fact that customer deposits are protected up to UGX 10million. She explained the need to interlink the Bank's website to the DPF website. Ms. Nalunkuuma highlighted the benefits of the on-going customer satisfaction dipstick survey and requested Management to allow their front-line staff obtain training on deposit insurance. The training would be facilitated by DPF virtually.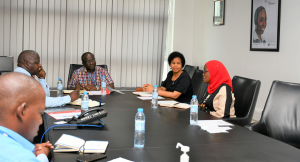 On his part, Mr. Lugemwa welcomed the team and shared a brief synopsis of Exim bank, noting that it had positioned itself as a choice for customers from the upper middle-class when it comes to retail, businesses and high net-worth SMEs.
Mr. Lugemwa appreciated the DPF team for the visit and noted that Exim Bank had benefited tremendously from the engagement and from the insights shared between the two parties. He added that Exim bank was committed to supporting and collaborating with the Fund on various efforts including ensuring commendable compliance levels regarding the update of customer records.