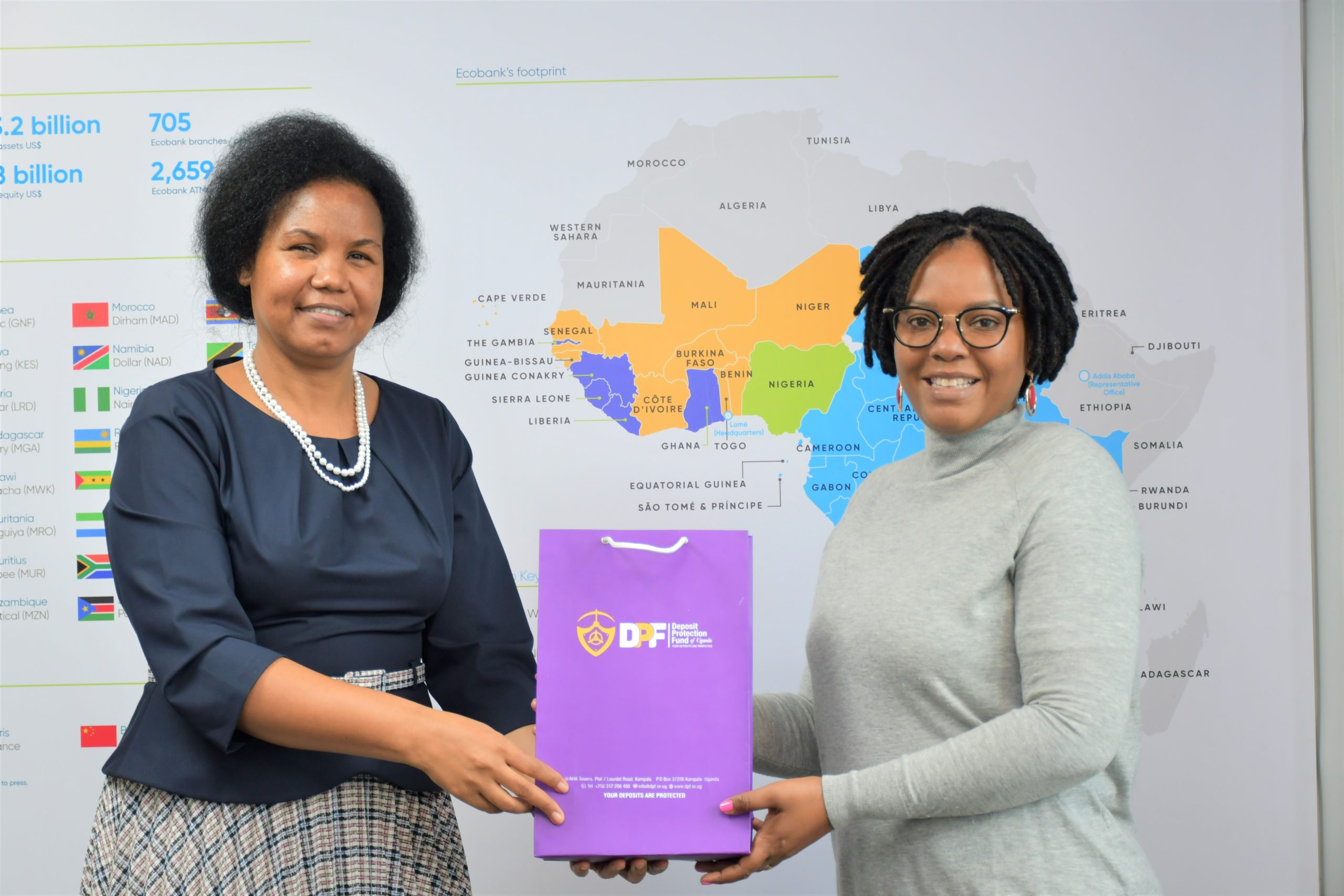 DPF holds its first ever on-site inspection exit meeting with a Contributing Institution – Ecobank Uganda
September 16, 2022 went down in the chronicles of history as the day when the Deposit Protection Fund of Uganda held the first ever on-site inspection exit meeting with a Contributing Institution in its burgeoning and yet relatively short lifespan. At the helm to provide stewardship towards achievement of this major milestone was Mrs. Julia Clare Olima Oyet, the DPF Chief Executive Officer who led a solid team from the Fund to the meeting with Ecobank Uganda. Ms. Grace Muliisa, the Managing Director of Ecobank Uganda was on hand to receive the team from DPF accompanied by an eminent team of members of the Ecobank management.
This meeting was in many ways a climax of the activities involved in the on-site inspection exercise that was successfully conducted by a team from the Fund alongside that from Bank of Uganda.
At the meeting, Mrs. Oyet shared a brief synopsis of the Deposit Protection Fund noting that the core mandate of the Fund is rooted in ensuring that there is public confidence in the financial sector, which ultimately contributes to stability of the sector. She further appreciated the Ecobank team for their cooperation during the inspection exercise.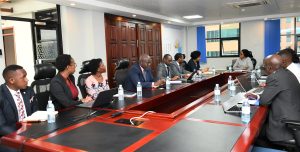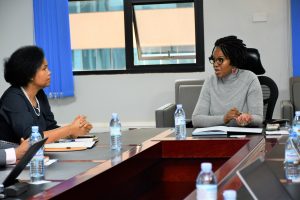 The DPF Team made a presentation of their on-site findings.  The meeting also provided a platform for the DPF team to update Ms. Muliisa and her team about major projects being undertaken by the Fund. These included;
The Single Customer View (SCV) project, which requires depositor records to be updated using National ID information and an alternative mode of payment which could either be a mobile money number or a bank account.
The IT Pay-Out and Premium Management system which when put in place, will enable contributing institutions to share information on depositor records on a regular basis, with the Fund. These projects will enable the Fund pay depositors fast and conveniently in the unlikely event of a bank closure.
The public awareness drive on the role of the DPF which is key in contributing to enhancing public confidence in the financial system.
On her part, Ms. Muliisa appreciated the DPF for the meeting and observed that it was an avenue for her team to gain more insights into the operations of the Fund and to seek guidance. The Bank pledged to address the concerns raised during the meeting and offered to cooperate with the Fund in creating public awareness about the DPF.