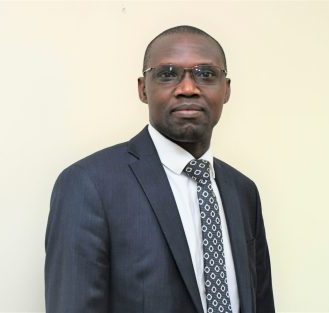 MOSES TAMALE
Moses Tamale joined the Fund in May 2018 as the Manager Investments. He was later appointed Manager Finance under the Finance and Business Operations Department, a position he has held to date. While still serving in this position, he was appointed Acting Director Finance and Operations. In this role, Moses is responsible for financial planning, accounting & reporting and technical aspects of deposit insurance in the Fund.
Moses commenced his work career in M/s Pride Micro Finance in March 2008 as a Credit Officer and rose to the rank of Branch Accountant before joining the Accounts Department of Bank of Uganda in March 2012. During his six (6) year tenure at Bank of Uganda, he worked in the payroll, payments, and budget sections. He has vast experience in banking operations, accounting and finance, and deposit insurance.
Moses is a member of the Institute of Certified Public Accountants of Uganda (ICPAU). He holds a Master of Business Administration from Herriot Watt University (UK), a Bachelor of Commerce degree (Accounting) from Makerere University, and a Diploma in Business Education.